Brougham Castle
Katie Hale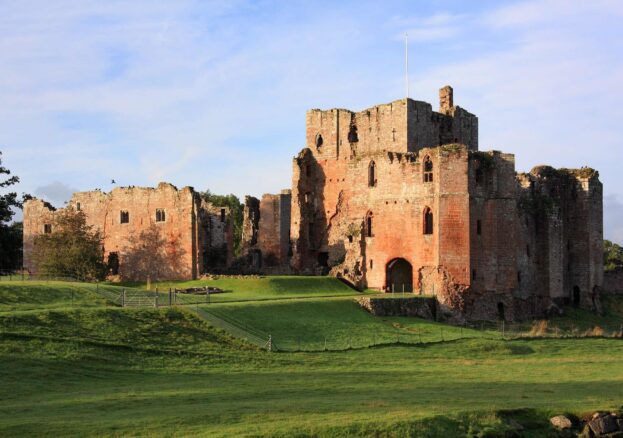 From defensive keep to family home, to characteristic ruin, Brougham Castle sits on the River Eamont in the Eden Valley, a proud reminder of strength in a turbulent bygone age.
This part of the country is littered with castles, forming defensive strongholds in the violent borderlands, where raids by border reivers were a common occurrence, and stone fortifications a necessity. Brougham Castle is one of the area's finest, where you can see defensive features such as the moat, the tracks for the portcullis, and the arrow loops to fire down on invaders.
However, the name "Brougham" (pronounced "broom") comes from the Old English words for "fortification" and "homestead", so it's fitting that the castle also served as a home. It was renovated and modernised in the 17th century by Lady Anne Clifford, whose name you're likely to come across quite a bit in connection with the history of the Eden Valley, and whose ghost is said to haunt nearby Appleby Castle, where she also lived.
Unfortunately, in the intervening years, Brougham Castle was neglected, and allowed to fall into ruin – although what remains is perfect for exploring. Children will love seeking out the castle's nooks and crannies and hidden rooms (hide and seek, anyone?) – and seeing if they can spot the ancient toilet! And when you've finished exploring at ground level, you can climb the spiral staircase to the top of the keep for a magnificent view across the Eden Valley.
Brougham Castle is managed by English Heritage. Entrance is via the small museum and gift shop, which also has accessible toilet facilities, and there are plenty of picnic benches around the castle if you want to bring lunch. Or, if you're looking for a café and a hot drink, why not combine your outing with a visit to nearby Brougham Hall?