EVAN Gallery & Studios
Johnny James, Managing Editor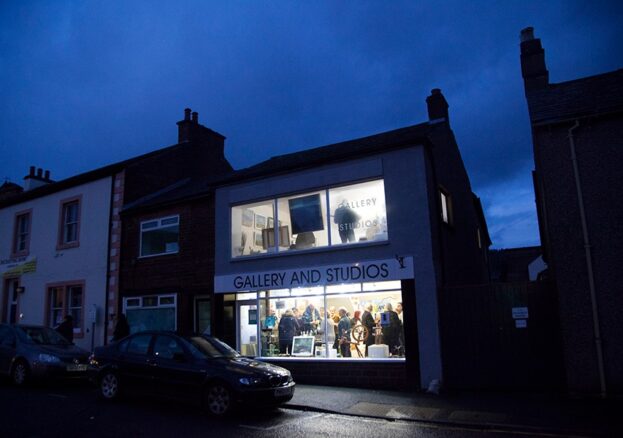 A gallery and studio space in the centre of Penrith, the EVAN Gallery is the perfect place to go if you're looking for that individual souvenir, or a handmade gift for somebody.
EVAN stands for Eden Valley Artistic Network, and is a group of artists, organisations and venues based in the Eden Valley and beyond. The EVAN Gallery is the network's hub, so it's fairly common to find a couple of artists there, passing the time of day in the gallery itself, or hard at work in one of the six working studio spaces. The gallery is also staffed by volunteers, who are often artists themselves, so do ask them about their work, and any events that might be coming up at the gallery.
The EVAN Gallery exhibits and sells the work of 45 local artists, artisans and makers. As well as large-scale artworks, you'll also find smaller prints, greetings cards, and smaller pieces such as notebooks and gift items, so there's something for every price range. Some of the goods for sale include paintings, drawings, sculptures, ceramics, jewellery and textiles, so whatever your bag (or jug, or sketch, or necklace), there's certain to be something here that appeals.
There's also a range of styles on display here, too. Traditional landscapes sit alongside abstract paintings, with contemporary sculpture beside traditionally made clayware. The variety of artistic practice reflects the fascinating melting pot of the wider Eden Valley, and of Cumbria as a whole: where traditional practices and contemporary ideas come together to create something that is entirely its own.
And, if you're inspired by what you discover at the gallery, and you want to see more, several EVAN members have individual shops and studio spaces at nearby Brougham Hall, just a couple of miles outside town.