Aphrodite Suites
Carmel Smickersgill, Tours & Activities Editor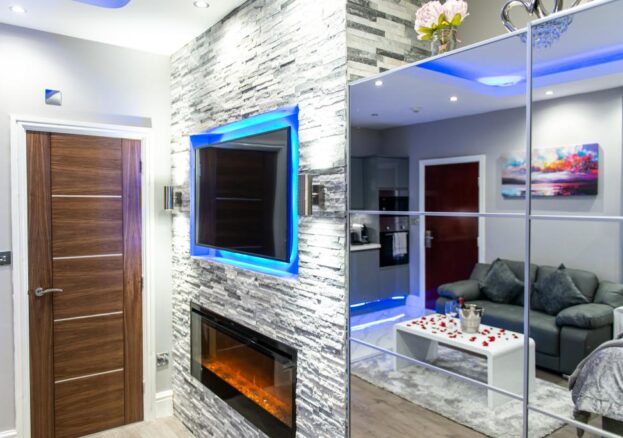 As the name would suggest, Aphrodite Suites are the ideal accommodation for a romantic getaway. Their collection of five star luxury apartments are designed to feel cosy and intimate. Through excellent quality and a personal touch, Aphrodite Suites is the best of both worlds. They combine the freedom of having your own space and the experience of a boutique hotel. Expect every home comfort with the welcome addition of that extra level of decadence.
Each apartment is fitted with bespoke contemporary furniture as well as all the modern amenities you could desire from a living space. They even have fireplaces, which will be particularly cosy in the winter months. The apartments are also fitted with large Jacuzzi baths, letting you deeply relax after a hard day sightseeing. Each space has a kitchen area, living area, comfortable double bed and a decadently designed ensuite.
The apartments are fitted with CCTV, internet access and free car parking to make your stay as easy and safe as possible. Each spacious room is also lit with state of the art LEDs, giving you total control over the mood of the room.
Located very close to the University of Bradford campus and a short walk from the city centre, Aphrodite Suites puts you in an excellent place to explore both the city and the surrounding towns and countryside. Making the perfect weekend getaway of fast paced city culture and relaxed day trips to the nearby town of Saltaire or venturing further into Bronte Country in Haworth.
Aphrodite Suites are high end luxury that lives up to the price tag. They pride themselves on providing a five star service in terms of cleanliness and more importantly a warm Yorkshire welcome.