Appleby Castle
Katie Hale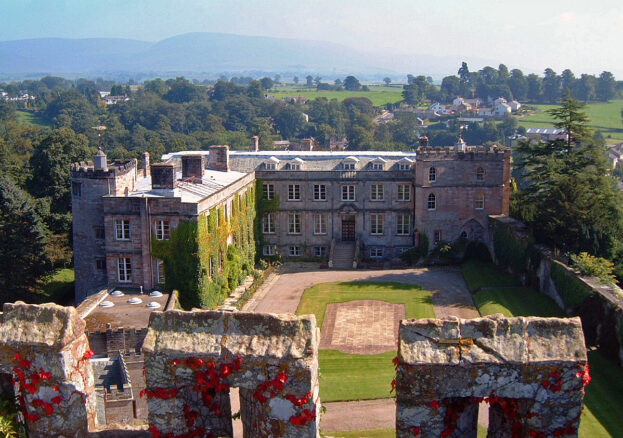 The quiet market town on Appleby-in-Westmorland is probably best known for its traditional Horse Fair, when thousands of people from the Gypsy and Traveller communities gather, camping in the fields around the town. But, at the other end of the accommodation spectrum, you'll find Appleby Castle: a traditional motte-and-bailey castle with a Norman keep that's almost a thousand years old.
Ever fancied sleeping in a 16th century four-poster bed, in a bona fide castle, then waking up to peruse the sumptuous 400-year-old tapestries lining the walls of your room?
This is what some of the finest rooms at Appleby Castle can offer. It's the stuff of pure luxury, and a historical experience that speaks directly to the imagination: a trip into the world of the Elizabethan aristocracy – though thankfully with more up-to-date plumbing. Castle guests also have access to the Great Hall and games room within the castle.
If you'd rather stay somewhere a bit more self-contained, there are three self-contained self-catering cottages within the castle bailey, and it's just a short walk into town to stock up on supplies. Both castle and cottages have WiFi, so you'll be able to share your luxurious stay with your friends – or switch off and get away from it all.
So whether you're looking for a retreat from busy life, or a jumping-off-point to explore Appleby-in-Westmorland and the surrounding Eden Valley, Appleby Castle allows you to do it in luxury. A stay here can also offer the exclusive opportunity for fishing in this part of the River Eden.
And, if you're looking for a little intrigue to spice up your stay, the castle is said to be haunted by the ghost of Lady Anne Clifford, who lived here in the early 17th century.