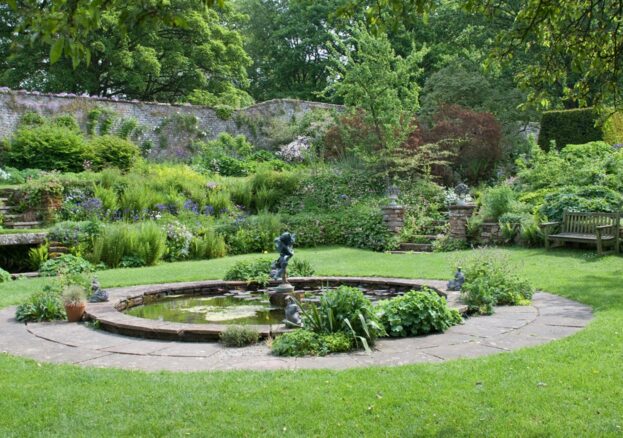 Explore rich fragrant gardens, wander through the woodland, and sit back and relax with views right across the Eden Valley.
Seven miles east of Penrith, Acorn Bank nestles at the foot of the Pennines, with Cross Fell rising up behind it, and the lush green valley stretching out in front. The history of Acorn Bank reaches all the way back to the 13th century and the Knights Templar, though most of the house is around 400 years more recent.
Although parts of the house have been converted into accommodation to help fund the property's renovation, some of the downstairs rooms are open to visitors – including a gift shop, a second-hand bookshop, and a tea room, which uses fruit and herbs grown on site in its cakes and scones.
But it's the gardens that are the real highlight of this destination. Exuberant borders burst with colour at the foot high stone walls, and herb garden provides a riot for the senses. Traditional fruit orchards provide dappled shade on warm days, as the perfume blossom fades slowly with the spring, to be overtaken by the sweet syrup of ripening fruit towards the end of summer. If you visit at harvest time, you may see the gardeners shaking the boughs to dislodge and gather pears or apples.
Beyond the walls and hedges of the garden lie the Acorn Bank woodlands, which are perfect for a leisurely stroll, and where you can see the remnants of the gypsum mining which took place here from the end of the nineteenth century. Also nestled at the edge of the woods, you'll find a historic working watermill, grinding the flour that's used for baking by the tea room.
Acorn Bank is a National Trust property.