Shap Abbey
Charlotte Rowland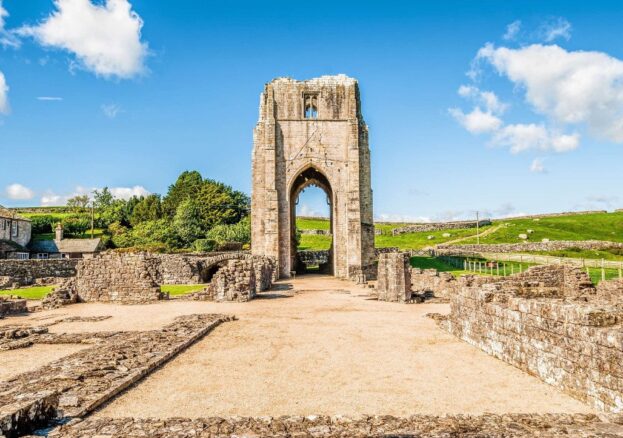 Shap Abbey is a secluded area of the river Lowther, renowned for its solitude and quiet. Once a part of 32 religious houses in Britain belonging to the Premonstratensian order of canons, the history it upholds is unique, amping up its tranquil vibe with force and a certain majestic triumph. Today, the 15th century tower can be explored, along with other remains which represent what the site was first used for, but the grounds themselves are just as rich and telling, stretching out and off into hill upon hill of space.
Open during daylight hours, this place truly lets itself be lead by nature and its dignified way of thinking. The site seems purposely designed to fit in with the landscape that is already there, rather than to impose or dictate any ways of treading or ploughing through it. It's history and backstory leaves much to pick up on, with points of interest extending to include architectural and natural features, as well as that of choosing to bide your time here, and what that means in terms of personal outlook, prosperity and living.
The tradition of living a contemplative, monastic life seems somehow to find its way into the very material of the land here. Everything about it invites calm and repose, from the walled precinct, closed-off and concealed, to the outer gatehouse enclosing the buildings themselves. There is a real sense of privacy generated by the set-up, and, for the modern-day visitor, this offers a choice of routes to navigate as well as the chance to truly enter a rural retreat and escape tactfully into sequestered and undisturbed time-out.