Antwerp Mansion
Sarah Lane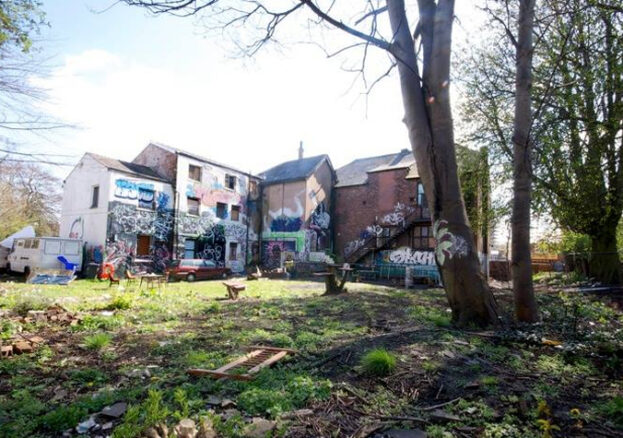 Stroll along Rusholme's famous curry mile and you just might miss the infamous Manchester nightclub, Antwerp Mansion. Hang a left before you hit Platt Fields Park and you're in for a treat.
Pillar of Manchester's grassroots music scene, Antwerp Mansion, officially lives to dance another day!
The Victorian mansion has seen many happy partygoers dance the night away and trip home all smiles.
After a bit of a kerfuffle with the council earlier this year, compromises have been made so the beloved venue can keep its doors open.
You'll now be able to get yourself all tucked-up before the witching hour as you'll be kicked out at 11pm. Some of the parties kick off at 3pm so you should have enough time to wear out your lil dancin feet. A bit different to their previous all-night raves, the Mansion acquiesced to requests from residents to pipe the flip down. Fair enough, I suppose, but still a bit of a bummer.
You must now join as a member but it's only a quid and easy to do via their website.
You'll then be able to enjoy nights like 'Better in the 90s' – dance, cheese, garage and hip hop. Or 'Triple Cooked – Weird and Wonderful' – disco, house, bass, and grime.  If getting messy and mimicking a drunken unicorn sounds like your thing try 'Colour Splash', described on their events page as an "immersive riot of rainbow bright decor and lighting to make your eyes and head spin".
If 11pm feels a little early to call it night just stump up a tenner for the taxi and whizz over to current raver hotspot in the shadows of Salford Strangeways, where you can choose from all-nighters at the White Hotel, Hidden or Victoria Warehouse. Treat the 'twerp as a warm-up. It still has a lot to offer, if only from all those good vibes the bricks have absorbed over the years.
The venue looks to be hosting parties most regularly on Saturdays with events planned on some Tuesdays, Thursdays and Sundays. Check out their listings for the parties on the horizon.