Alpaca Fold
Alex Zawadzki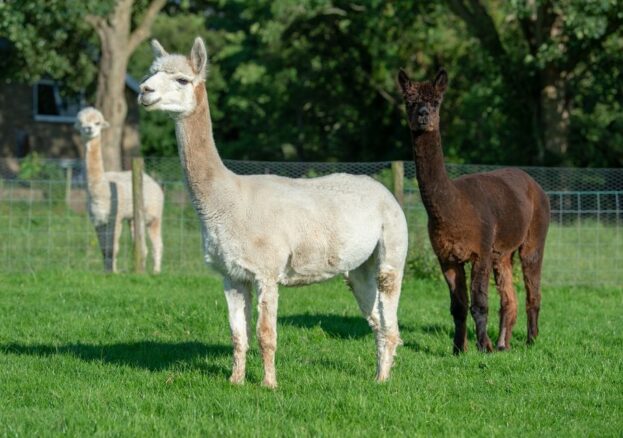 For something a little bit out of the ordinary, stay at Alpaca Fold; an individual room set in Aspden Fold Farm, a working smallhold with 250 sheep and 4 free roaming alpacas. Georgia, Portia, Gandolph and Oscar are friendly faces and owners Judith and Raymond welcome you to join them for a 'walk and talk' with the animals. Access is via a private entrance in the room's own garden; part of the 35 acres allotted to this farmstead.
The room has all the touches of a modern country hotel, with alpaca wool throws over the chairs. This accommodation is a perfect summer stay, as the space offers lush green views, outdoor seating, BBQ and the option of ordering an artisan antipasti board for an al fresco snack. For a super low maintenance stay, you can order a pre-prepared BBQ pack with local meats and all the details taken care of from charcoal to logs. There's some definite hints that this is a perfect romantic getaway; the owners offer to organise hand-tied flowers, homemade celebration cakes or a bottle of champagne for your stay.
Alpaca Fold is located a ten minute drive from Blackburn town centre in Samlesbury. Surrounded by pastoral farmlands, there are plenty of opportunities to bimble out and explore the green fields. A stay here has to include a trip to the nearby Grade I listed, Samlesbury Hall. The incredible Tudor building is home to a dedicated wafflery and a restaurant offering up afternoon teas, delightful breakfasts, special pizza nights and Sunday lunches. That's if you can handle the spooky halls; witches and ghosts reportedly inhabit the grounds. Tour guides take their job extremely seriously here; they lead the way in character with nine centuries of tales of mystery, deceit, witchcraft and executions that have inhabited these walls. Hoghton Tower is another nearby, super historic property to pay a visit to nearby the farm.