Abel Heywood
Susie Stubbs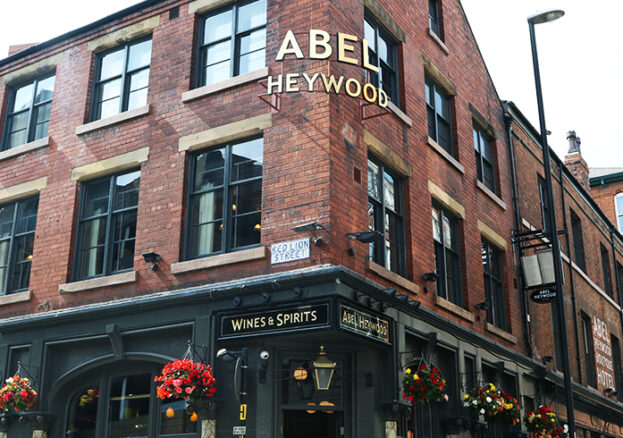 It's a gastro pub and boutique hotel that wears its vintage appeal with pride – but is there something too polished about Abel Heywood?
There is nothing out of place at Abel Heywood, the gastro pub and boutique hotel in Manchester's Northern Quarter. The stripped wooden floors are varnished just so. The tiles behind the bar, the steel-topped, wood caressed bar itself; the high tables and bar stools that nestle beneath; the velvet cushions and matching Chesterfield sofa: they all wear their Victorian, warehouse aesthetic so well that it's perfectly possible to forget that Abel Heywood is not, after all, old. It's a brand new pub, owned by the Hydes Brewery, housed inside what was once a rather grotty shop opposite the NCP car park.
Not that there's anything wrong with that. The Northern Quarter of a few years ago was notable primarily for the hype that overlooked its dodgy back streets and half-derelict buildings. The recent influx of pubs, bars and places to eat has turned the area into the place it talked itself up as a decade ago, and it's places such as this we have to thank.
The Northern Quarter has turned the area into the place it talked itself up as a decade ago
The food here, like the décor, is perfectly – if expensively – lovely. Bar food downstairs, restaurant (and hotel) up, the Abel Heywood offers a take on traditional pub grub for people who don't think twice about spending £12.75 on a burger and chips. You get your money's worth, though: towering plates arrive quickly bearing, in our case, a mozzarella and basil flatbread (£8.95) so vast its younger sister must have been a ten-inch deep pan pizza. Chips are squidgy and satisfying (and too numerous to finish). The broccoli fritters (£6.95), which had so much potential to be badly done that I just had to order them, were awesome: the tart tang of goats cheese offset by the surprisingly un-school-dinner-like fritters. They even filled me up – who knew?
This is sociable food backed by a hefty drinks list: good on-tap craft and guest beers (as you'd expect from Hydes), 21 bottled sorts and a 15-strong gin list – which somehow feels fitting in a place that is named after Manchester's Victorian mayor, the radical politician and pamphleteer responsible for the civic wonder that is Manchester Town Hall.
With an impeccable back story, a Brewery backer and a lovely, lovely interior, like I said, there's nothing out of place at Abel Heywood. And I will be going back. But like the most popular girl at school with her clothes, her social media accounts and her hangers-on, I can't help but think that it's all a little bit… fake. That Manchester has more actual Victorian pubs than you can shake a packet of pork scratchings at. And that a little bit of scuff, a little bit of edge, are precisely what make this bloody-minded city of ours, well, ours. And that what I want from a pub is the kind of place that forgives me my foibles even as it calls me a taxi – even if I wouldn't be heading home with one of those lush little velvet cushions stuffed up my jumper.