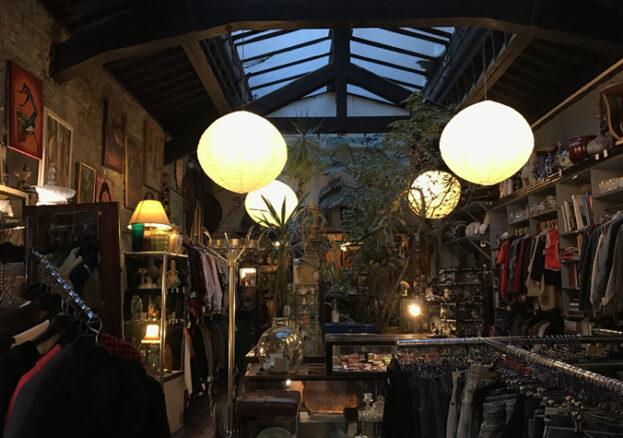 For a taste of how vintage shopping used to be, head to this dusty gem of a retail emporium.
Liverpool is the ever-changing, never-changing city. While Liverpool ONE has seen streets entirely remodelled, and retail institutions such as George Henry Lee have closed their old doors to open newer ones across town, it is comforting to find that some things never change. And one of those things is the junk emporium, 69A.
Slightly musty, eternally dusty and crammed full of the sorts of gear now labelled as vintage and retro, 69A is the shop that time forgot. Established in 1976, it has been peddling vintage wares long before the term "mid-century" got pulses racing; it sells everything from clothing and vinyl to 19th-century porcelain, pottery and ceramics, and even 1980s telephones. Retro, vintage, second hand, junk: whatever you call it, this crammed-to-the-rafters shop has it in spades. We first came across 69A as students 20 years ago and not much has changed since then – we could swear that the 1940s Bakelite phone we spotted on our most recent visit had been there since our pre-graduation. On our last trip we also came across Beatles figurines at £125 a pop, Chinese statuary and an unopened bottle of 1977 Jubilee beer, a steal at £6.50. Imagine the hangover from that.
This is how vintage used to be packaged and sold, before it went all Cath Kidston on our retro ass. 69A's tried and tested formula of pile it high and find it yourself is to be commended. It's an approach that has clearly served it well over the past four decades, too, and nothing has changed here in a long time – well, all apart from the occasionally steep prices: that's the one thing that seems to be way ahead of inflation.