Yussef Dayes at New Century
Johnny James, Managing Editor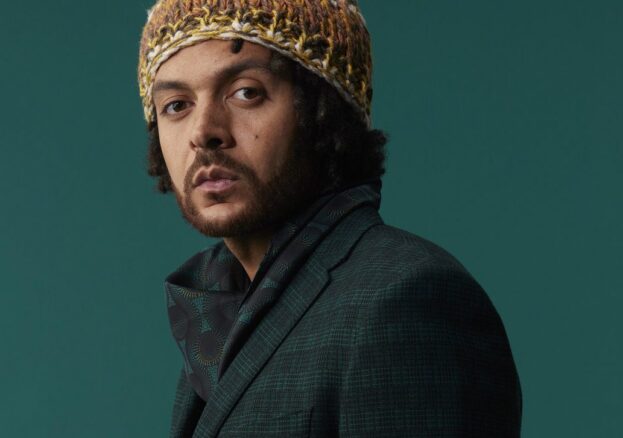 One of the UK's most exciting and innovative young drummers, Yussef Dayes is on the cusp of releasing his long-anticipated debut album, Black Classical Music, and he's bringing it to Manchester's New Century on 7 October.
Though largely considered a jazz drummer, Dayes' sound melds everything from '70s funk to Senegalese percussion to UK grime. Running through all his playing is a fluid, vital energy that's entirely his own. Growing up in South East London, Dayes began his musician journey listening to his dad's jazz records, and playing with his brothers from age four, when his was given his first drum kit. He went on to study under the legendary Billy Cobham, while performing in the Afrobeat and rock-influenced jazz outfit United Vibrations.
His breakthrough moment came with Yussef Kamaal – a collaboration with Kamaal Williams that was lauded for its ground-breaking pairing of '70s jazz funk and the bass-heavy sounds of London club culture. The project was meteorically successful but short-lived, the pair announcing its end just two days after they won 2017's Breakthrough Act award at the Jazz FM awards. This was a bit of a perplexing move at the time, but in retrospect it freed both players up to work across so many more exciting projects.
Dayes' first solo release was the whirling single 'Love is the Message', performed with the brilliant Alfa Mist (keys) and Mansur Brown (guitar). Next came an album with singer and producer Tom Misch. Critically revered and charting at number 4, What Kinda Music (Blue Note) moved fluidly through progressive jazz, vintage hip hop and sleek electronica. More recently, Dayes released the Soulection EP Live At Joshua Tree, alongside other solo releases like the brilliant live album Welcome To The Hills. These saw the drummer construct captivating and melodic pieces of funk, hip-hop, jazz, soul and electronica from behind the kit, alongside long-time collaborators Charly Stacey (keys) and Rocco Palladino (bass) – both incredible players in their own right.
Fast forward to 2023 and it's studio album time – something Dayes' fans have been waiting for for a long time. The drummer introduces Black Classical Music in his own words:
"What is jazz? Where did the word derive from? Birthed in New Orleans, born in the belly of the Mississippi River, rooted in the gumbo pot of the Caribbean, South American culture & African rituals. Continuing a lineage of Miles Davis, Rahssan Roland kirk, Nina Simone, John Coltrane, Louis Armstrong ~ music that is forever evolving & limitless in its potential. The groove, it's feeling, the compositions, the spontaneity, with a love for family, the discipline & dedication in maintaining the very high bar set by the pantheon of Black Classical Musicians. Chasing the rhythm of drums that imitated one's heartbeat, the melodies for the mind and spirit, the bass for the core. A Regal sound for this body of music."
We've heard a handful of tunes from the 19 track Black Classical Music, its hypnotic title track (above) being the opening statement for this new chapter, followed by the slinkier 'Rust' featuring Tom Misch and the soulful 'Marching Band' featuring Jamaican-American singer Masego. At every turn, Dayes' distinctive drum licks and Rocco Palladino's bass are the sturdy anchors, aided by Charlie Stacey (keys/synths), Venna (saxophone), and Alexander Bourt (percussion). Across the album, which drops on 8 September, there's a whole host of guest contributors, including: Chronixx, Masego, Jamilah Barry, Tom Misch, Elijah Fox, Shabaka Hutchings, Miles James, Sheila Maurice Grey, Nathaniel Cross, Theon Cross and the Chineke! Orchestra, the first professional orchestra in Europe to be made up of majority Black and ethnically diverse musicians.
We can't wait to hear the full album, and to catch Dayes performing live in one of the city's best-sounding (and looking) venues, New Century. Having just sold out the Royal Albert Hall on the same tour, you might want to get on these Manchester tickets sharpish.