Kamaal Williams at Gorilla
Johnny James, Managing Editor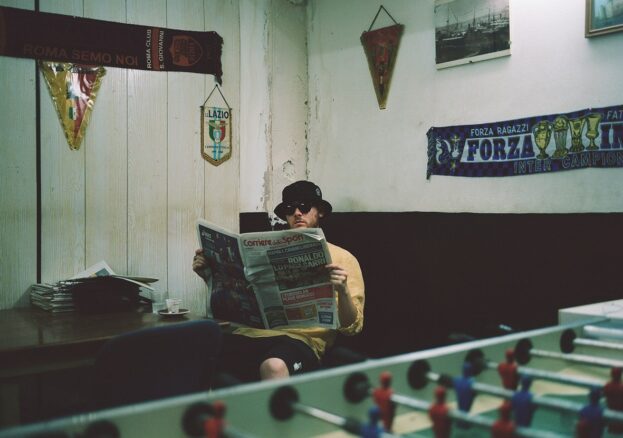 When Yussef Kamaal announced that they were calling it a day last year, the music world uttered a collective "HUH!?". Comprised of keyboardist/producer Kamaal Williams and drummer Yussef Dayes, the London duo made waves around the globe with their 2016 album Black Focus. Lauded for its groundbreaking pairing of '70's jazz funk with the bass-heavy sounds of London club culture, the album won them the accolade of 2017's Breakthrough Act at the Jazz FM awards. Two days later, they announced their split. As it turns out though, rather than representing an end, the decision marked the beginning of two exciting new projects.
One of these is Kamaal Williams' solo project, which matches the incredibly high bar set by his former pursuit. In fact, his new album, The Return, picks up right around where Black Focus left off. Continuing the tradition of fusing jazz with the sound of urban London, on this record Kamaal Williams proves himself not only a virtuoso on the keys, but also a master arranger. With characteristic effortlessness, Williams' trippy visions weave us in and out of broken beat, hip hop, funk and drum and bass in a way that encapsulates the diversity of the country's capital.
https://www.youtube.com/watch?v=_dTch-9KUaQ
Williams' velvet fingers are propped up by a fierce rhythm section comprising of drummer Mcknasty (AKA Joshua McKenzie) and veteran bass guitarist Pete Martin. These two new recruits lay their cards firmly on the table in tracks like 'Broken Theme' and 'Catch The Loop', whose technical-dexterity-disguised-as-effortless-swagger prove that they've got a blinding hand. Elsewhere, in tracks like 'Situation' and 'Medina' it's all about Williams' Fender Rhodes, whose celestial twinkling could win just about anybody over. It will be a thrill to see how all of this translates to the stage at Gorilla, on the 6 October.