Yule be Sorry – A Christmas Cabaret at HOME
Andrew Anderson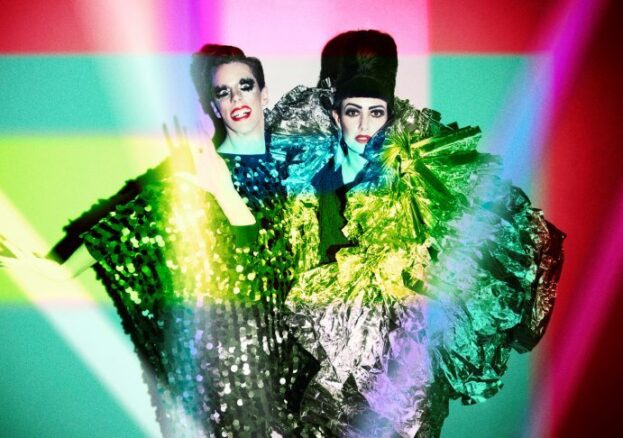 I love a good pun, so this show at HOME immediately grabbed my xmas attention. But once I unwrapped it I discovered it was more than just surface sparkles – Yule be Sorry is a show of serious Santa substance.
Presented by living performance art legend David Hoyle, Yule be Sorry mixes comedy and cabaret, chased down with a good glug of mega-strength mulled wine. Hoyle is a fantastic compere, keeping the audience and the other acts right on toes of their high-heels. He's like green on red at Christmas – garish, but in the right context very good.
As well as Hoyle's own forceful charms he treats us to two other acts: Bourgeois & Maurice and Jonny Woo. The former are a mix of folk, experimental theatre and freak show, mocking the boring norms of modern life. The latter is drag queen royalty, whose brilliant pop culture parodies have made him a worldwide cabaret sensation. What's more, Woo is an artist with something to say: yes he's funny, but his lyrics will also make you think.
If you're looking for something a bit different to do on a Christmas night out, this is it.