Yoga and Mindfulness with Suli Yoga
Carmel Smickersgill, Tours & Activities Editor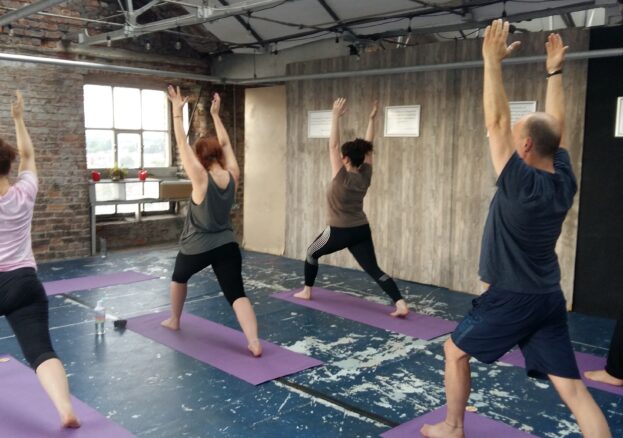 Suli yoga is a relaxed class run by Gayle, a yoga teacher who exudes a calm passion for her teaching and practice. Having studied in Asia and starting out as a yoga teacher there, Gayle moved to Manchester a year ago and her classes have been gaining popularity since. Each class is a mixture of different yoga strands, taking the active energy of ashtanga and fusing it with meditation and breathwork to help students deeply connect with their bodies.
Gayle's classes aim to let people become completely comfortable in their own skin and go against the stereotype of yoga classes being an intimidating or competitive environment. One of Gayle's favourite things about Suli Yoga is that she gets to see students become more confident within their bodies and develop their own yoga practice. During the sessions the focus is on your personal journey within each pose, rather than how you look whilst doing it.
This Autumn the Wednesday evening class will take place in a cosy, candlelit space, at the top of AWOL studios, with views of Manchester's skyline. Starting at 7 pm, Gayle takes you out of daily life and into a welcoming space, where presence and patience is all that you are asked to give yourself. At the moment, Gayle is doing a 'bring a friend' deal on her Wednesday evening Ancoats class, where you can bring a friend along for free.