Welcome to the UK at HOME
Kristy Stott, Theatre Editor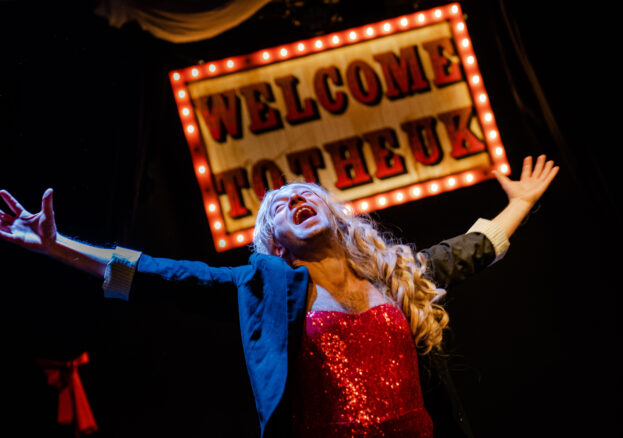 Taking place in HOME's Theatre 1 space is Welcome to the UK, presented by PSYCHEdelight and The Bunker, and directed by Sophie NL Besse.
Performed by Borderline, a unique theatre company made up of refugee and European performers – Welcome to the UK is their story – with a Sudanese, italian, Syrian, Gambian, Iranian, Iraqi, Afghani, Zimbabwean, Armenian and French touch.
This dynamic ensemble performance sets Britain as a hostile environment within a wild funfair. Packed with clowning and song, it raises awareness and vital conversation around some of the absurdities peddled in relation to global politics, the refugee crisis and Brexit. Performed by a talented company of 14 refugees, this stinging satire has toured nationally and internationally to much acclaim.
The performance will be followed by a Q and A session with the company.