Welcome – The Piece Hall's reopening season
Gemma Gibb, Associate Editor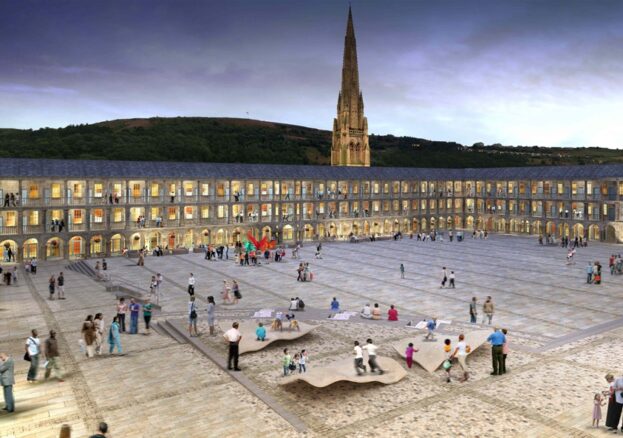 Halifax's Grade 1 listed, spectacular Piece Hall reopens this summer after a major restoration and redevelopment project. Almost 250 years since it first threw its doors open to be the first place of its kind – a progressive fusion of business , community and culture –  The Piece Hall will celebrate being back at the beating heart of this historic town. A grand re-opening on Yorkshire Day (1 August) is followed by Welcome – an opening festival of international arts and culture focused around three weekends of sensational free events.
Built with monumental ambition for the trading of "pieces" of woven woollen cloth, The Piece Hall  is one of the country's most exceptional Georgian buildings and the only surviving example of the remarkable pre-industrial revolution northern cloth halls that were so vital to England's wealth.
The expansive, landscaped open-air courtyard (which can accommodate a staggering 7,500 people at a time) will host an ambitious year-round programme of world class outdoor arts, music, dance, film and other spectacles, enveloped by exhibition spaces, art gallery, independent shops, cafes, bars and restaurants. Think Somerset House meets one of the great historic squares of Europe for the North.
Yorkshire Day will be the first chance to explore this exciting new cultural centre. As well as exploring the new eateries, exhibition spaces and shops expect artisan street food, performance and live music on the 1 August.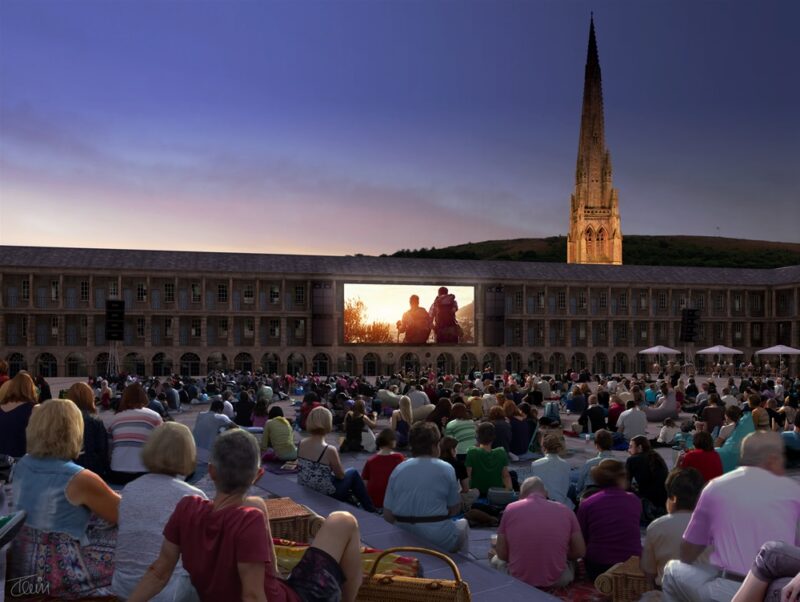 We love that the ambition of the opening Welcome season is a bold symbol of the quality of things to come and a celebration of this incredibly special place which was renowned for the most remarkable cultural spectacles of the time. Its original opening day in 1779 featured a major procession of marching bands and firework display "by the celebrated Signor Pietro consisting of a beautiful Egyptian pyramid illuminated with spiral wheels, globes and vertical wheels to be set on fire by a pigeon!". A huge crowd gathered to witness one of the earliest hot air balloon flights here too in 1824.
Here's what's in store: