Verbose flash fiction special at Fallow
Sarah-Clare Conlon, Literature Editor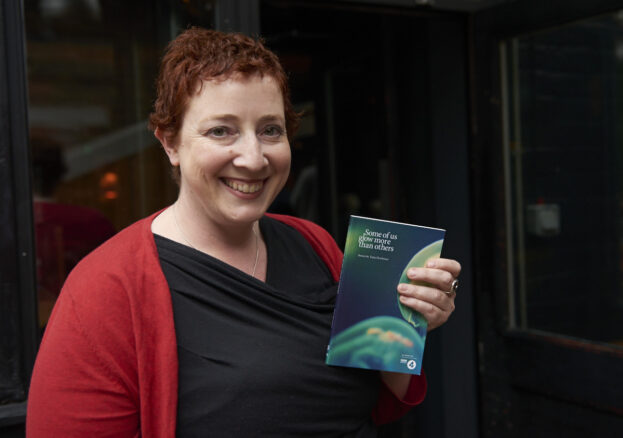 Fresh from being crowned best regular spoken word night in the UK-wide Saboteur Awards (yes, way!), Verbose has proved that taking the words to the 'burbs ain't such a daft idea after all. Hosts Zena Barrie and Joanna Howard are back at the mic in Fallowfield on the fourth Monday of the month (as is usual), this time round presenting a flash fiction special to mark National Flash Fiction Day, which for its seventh year falls on Saturday 16 June.
To celebrate super short stories good and proper, the Verbose ladies have also invited expert in the subject Tania Hershman (author of three collections of short stories and flash fictions, including Some Of Us Glow More Than Others, which came out on Unthank Books last year and which she launched at Verbose – the proof is in the picture!) to lead a creative-writing workshop at Levenshulme Old Library on Monday 18 June, starting at 7.30pm. The idea is that attendees will learn about the format and write their own flash (or indeed three flashes – that's what it says on the tin) during the two-hour session, then hone it over the next week, ready to perform at the open mic on 25 June! Places for the workshop are £14 plus booking fee and you need to sign up in advance here.
For the live lit night itself, three headliners will be a gracing the stage, including short story writer, poet and author of two novels Something Black In The Lentil Soup and A Mouthful Of Silence Reshma Ruia, and a Verbose return for Cambridge-based flash fictioneer Ingrid Jendrzejewski, editor in chief of FlashBack Fiction and a flash editor at JMWW. There will also be the usual open mic, so if you're feeling flash, get your name down for a three-minute reading slot by emailing Verbose beforehand.