Turn On Fest 2021 at Hope Mill Theatre
Kristy Stott, Theatre Editor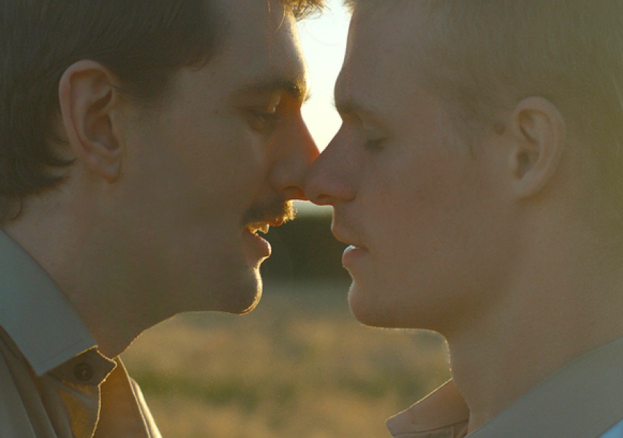 Following the success of the first-ever Turn On Fest in 2020, an online edition of the festival will return for 2021. The LGBTQ+ theatre festival will run for two weeks this March at Manchester's Hope Mill Theatre. Turn On Fest is the result of an exciting collaboration between Hope Mill and Superbia, the masterminds behind cultural programming at Manchester Pride.
The 2021 edition of Turn On Fest will run completely online and promises to be a fabulous showcase of LGBTQ+ arts and culture. With a full programme of performance, conversations, drag, screenings and lively discussion, the festival looks set to shine this spring. Hope Mill is already recognised as a thriving space for LGBTQ+ work – it seems fitting that Turn On Fest is hosted by the venue.
Headlining this year's festival will be an evening in conversation with Hope Mill Theatre patron Russell T Davies streamed live on Saturday 20th March 2021. Hosted by actress Julie Hesmondhalgh, this online event will examine Davies' incredible writing career, which includes the groundbreaking TV series Queer As Folk, Years and Years, and his recent Channel 4 drama, It's A Sin, which premiered in January 2021.
Further festival highlights include An Hour With Divina De Campo – tune in to watch the Ru Paul drag star (and special guests) for two performances; a screening of four monologue performances: Queer All About It by Manchester-based Green Carnation Theatre, exploring 30+ years of HIV, LGBTQ+ families, LGBTQ+ immigration, and faith and sexuality; Fat Roland: Seven Inch and Make a Scene: Quizabella Rossellini are also two key events within the festival.
Additionally, Hope Mill will host An Evening with Ryan Jamaal Swain; join the star of smash-hit television series Pose for an online discussion about his career as a dancer and writer. And cabaret lovers should check out We Kiss In a Shadow, by the Tony and Olivier nominated composer/ lyricist Jason Carr.
Hope Mill Theatre has also offered four development commissions to four local LGBTQIA+ creatives who will showcase their work at the festival: Let Me Count the Ways by Maz Hedgehog uses poetry and monologue to illuminate intimacy, boundaries, the ways we love; Suriya Aisha's Dead Certain examines the effect of deceit on a relationship; Finley Letchford-Dobbs uses dance, music and video to explore his journey as a trans person in a world which tries to silence him; Pure by Emma Hinds examines sexuality and gender in the Christian church.
Do check out the full programme listings. We think that Turn On Fest makes another impressive and much-needed addition to the LGBTQ+ cultural calendar.