Thwaite at 30 at Thwaite Watermill
Alice Hiley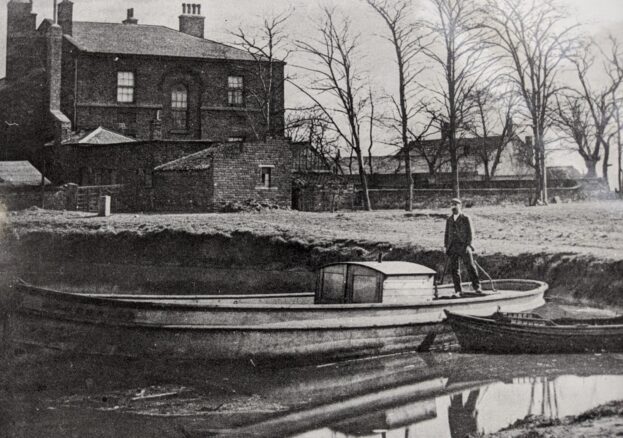 In the Thwaite at 30 online exhibition, uncover the fascinating story of Thwaite Watermill as it celebrates its 30th year as a museum.
There has been a mill on the island between the River Aire and the Aire and Calder Navigation Canal ever since the 1700s. The site's first mill was used for 'fulling', a textiles process in which cloth is pounded in Fuller's earth to clean and felt the fibres together. Goods produced at the mill as UK industry transformed were varied and often surprising: from textiles to putty, and from lubricants for sports cars to food for local prisons.
Now a tranquil haven for wildlife and visitors alike, Thwaite Watermill has undergone many changes whilst remaining a constant presence in the community. It houses one of the last examples of a working water-powered mill in Britain, a favourite attraction for visitors. Since its inception, Thwaite Watermill's museum has been a much-loved place for people to learn about their shared past and Leeds' milling history; a hidden treasure at the heart of the city.
Visitors to the museum can explore the mill's many original features and learn about the importance of water power to our industrial heritage.
The Thwaite at 30 online collection looks at the site's industrial history, its transformation into a visitor attraction and the exciting events and exhibitions which have taken place at Thwaite since opening to the public in 1990. It also features Thwaite Watermill's adored resident, Milly the mill cat!
Twaite Watermill is one of the nine sites that make up the Leeds Museums and Galleries group. 30 years on from the museum first opening to the public, the Thwaite at 30 online exhibition is a perfect opportunity to find out more about the mill's rich history, and to share memories of past visits, workshops and activities.