Thom Yorke at Victoria Warehouse
Johnny James, Managing Editor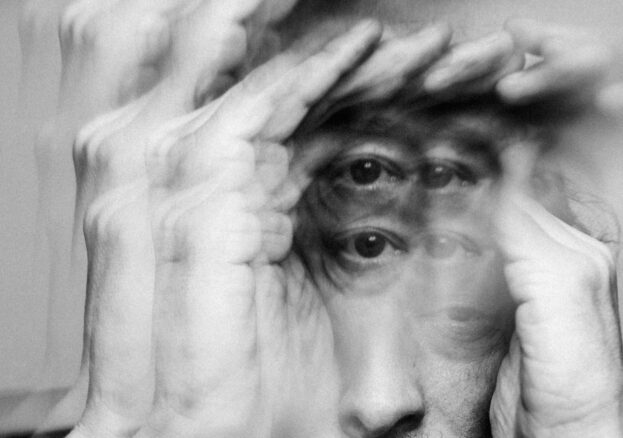 Following the release of his excellent solo album ANIMA, Radiohead frontman Thom Yorke is performing not one but two shows at Victoria Warehouse next June.
ANIMA feels like Thom Yorke's proper arrival as a solo artist. His first two solo records – 2006's heartbroken The Eraser and 2014's beat-driven Tomorrow's Modern Boxes – were both great, but they did have something a bit 'frontman gone solo' about them – gaps in the arrangements, cracks in the vision. ANIMA is different.
Propulsive opener 'Traffic' is lush, detailed and utterly sure of itself. Influenced by artists like Actress, Modeselektor and James Holden, this is the sound of Thom Yorke fully staking out his place in leftfield electronica. Ramping up the dystopian menace, the bleepy 'Not The News' is another heavy highlight, while the warbling synths and poetic lyrics of 'Dawn Chorus' take us into more introspective, dreamy territory.
The album's twin punch is Suspiria, Thom's soundtrack to Luca Guadagnino's remake of Dario Argento' classic 1977 horror film. Released only months prior to ANIMA, Suspiria is softer and eerier, with the best tracks finding Thom at his piano. 'Susperium' and 'Unmade' are simply two of the best (nearly) acoustic tracks that he's ever written –  only more proof that at the age of 51, Thom's still in his artistic prime.
At Victoria Warehouse, Thom will be performing as part of his Tomorrow's Modern Boxes trio, featuring his producer and sidekick Nigel Godrich and digital artist and programmer Tarik Barri. Together, they'll perform songs spanning Thom's solo career, including The Eraser, Tomorrow's Modern Boxes, Atoms For Peace's Amok, Suspiria and of course, ANIMA.
Who knows, you might even hear a couple of tracks by that band he's in.