The Wolf of Baghdad: Memoir of a Lost Homeland at Manchester Jewish Museum
Creative Tourist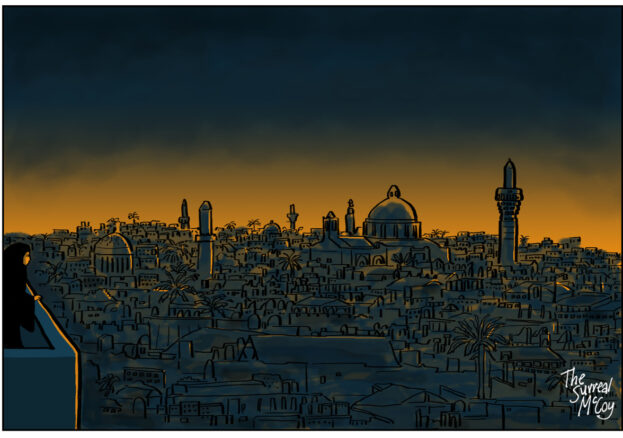 Carol Isaacs (aka The Surreal McCoy) presents her animated graphic novel memoir of a Jewish family's memories of their lost homeland.
In the 1940s, a third of Baghdad's population was Jewish. Within a decade nearly all of Iraq's 150,000 Jews had fled. Of those remaining, most escaped in the 1970s or were killed. Today fewer than half a dozen remain.
The Wolf of Baghdad is a graphic memoir of a lost homeland, a wordless narrative by an author homesick for a home she has never visited. Carol Isaac's book now jumps to life panel by panel as a motion comic (animated slideshow) with its own soundtrack of Judeo-Arabic and Iraqi music recorded by ground-breaking band 3yin.
A unique audio-visual journey through a Jewish family's memories of their lost Iraqi homeland and the little-known story of Iraqi Jews.
This event is taking place as part of Synagogue Nights, a season of intimate events at Manchester Jewish Museum.