The Wizarding Adventure at East Lancashire Railway
Shekina Rose, Families Editor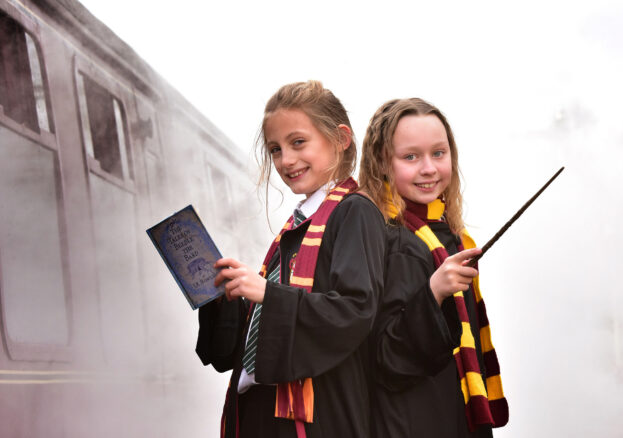 Witches and wizards of the North! Polish those wands, read up on those spell books and get ready to attend your first day at the Grand Old School of Wizardry, at the Harry Potter-themed Wizarding Adventure at the East Lancashire Railway. This magical steam-train experience is taking place at various times on Sunday 31 July and Friday 2 September 2022.
Join some of the wackiest wizards and witches to ever exist, as you step aboard the Hogwarts-style steam train and head on a spellbinding, interactive adventure. The trip will start at Bury Street Station and will take you all the way to Rawtenstall (Hogwarts). During your journey, you'll learn all there is to know about the craft of magic. Become a whizz at wand waving, learn broomstick skills galore and discover how to produce all sorts of yucky potions. But – beware! There are all-powerful evil wizards on board who are out to ruin your fun! It's up to you to stop them!
A whole host of colourful, hilarious characters will join you aboard this immersive adventure. Expect interactive performances, photo opportunities and exciting wizard-themed activities keeping you and the whole family immersed throughout this extraordinary trip of a lifetime.
The Wizarding Adventure at East Lancashire Railway will take approximately two hours. When the journey is over and you're back in the land of the muggles, you can head to the Bury Transport Museum, jam-packed with a treasure trove of historic vehicles, costumes and hands-on activities, for people of all ages to see and experience. The Museum is free entry and is located just across the road from Bury Bolton Street Station.
Book your tickets for The Wizarding Adventure by clicking on the link below.