The War of the Worlds at HOME
Creative Tourist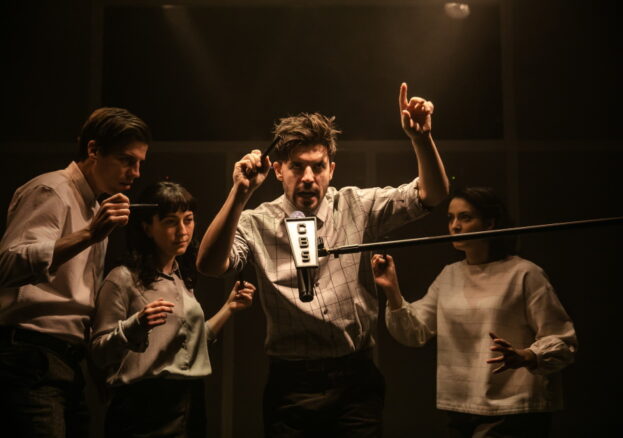 Written by Isley Lynn, The War of the Worlds is a new play by Rhum and Clay Theatre Company. Inspired by H.G. Wells' novel and Orson Welles' classic radio play, this legendary science fiction thriller is playfully reimagined for our era of 'fake news'.
Moving between the worlds of Orson Welles' infamous 1938 radio broadcast and that of modern-day podcasters, the play attempts to examine the creation and implications of 'fake news'.
The play features an acclaimed soundscape by Benjamin Grant, who has recently worked with Complicité and The National Theatre.
Relevant and thought-provoking. Catch The War of the Worlds when it plays at HOME Manchester as part of the Autumn/ Winter 2021 Theatre Season.