POSTPONED -The Tiger Who Came to Tea and the Adventures of Mog the Forgetful Cat at Z-arts
Sarah Gaffney-Lang, Families Editor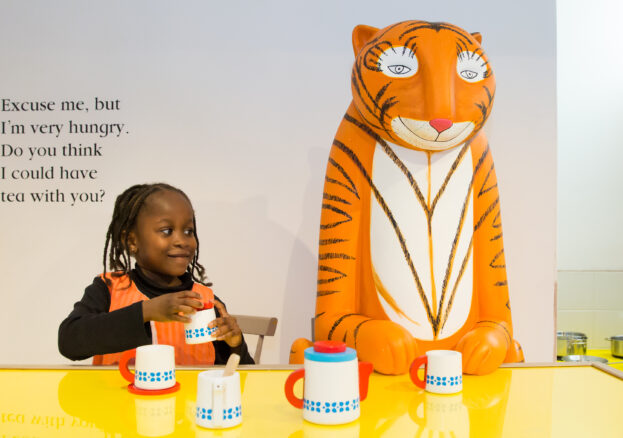 After the sell-out success of A World Inside a Book: Gruffalos, Dragons and Other Creatures, Z-arts set the bar high for their family exhibitions. A tough act to follow maybe but we think families will be equally as excited and enthralled by The Tiger Who Came to Tea and the Adventures of Mog the Forgetful Cat. This new exhibition, created by Discover Children's Story Centre, explores the popular works of beloved children's author, Judith Kerr.
Children can let their imaginations go wild as they take centre stage alongside some of their favourite characters. Join the Tiger for tea and hear the tale of his surprise visit to Sophie and her mummy. Open the door and take a trip into the real-life world of Mog the Forgetful Cat. Discover Children's Story Centre create exhibitions where children (and grown-ups!) are encouraged to explore, touch, climb and fully interact with the exhibits. Crawl through a giant cat flap and find Mog's family house, look for the hidden eggs for her breakfast and sit at the table with the Tiger as he works his way through all the cakes and sandwiches!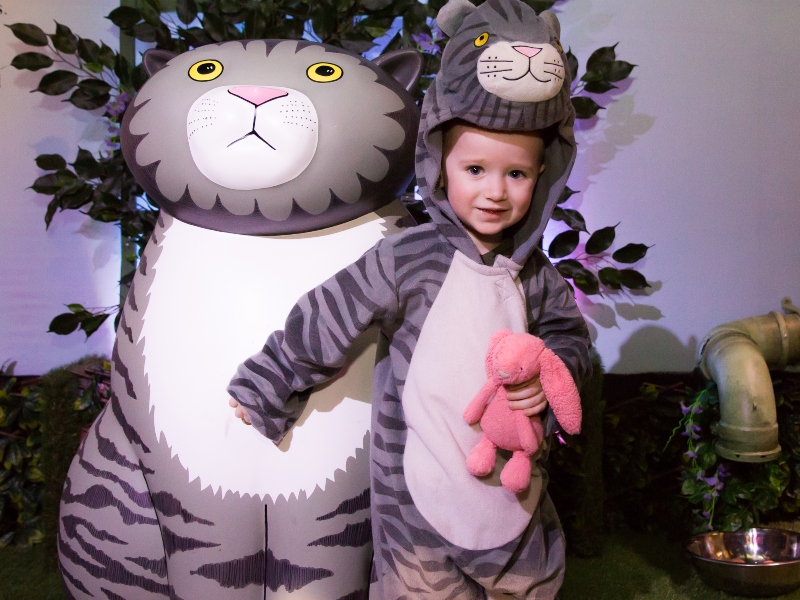 Judith Kerr was born in Berlin, the daughter of a distinguished German writer. She left Germany with her family in 1933 to escape from the Nazis and they arrived in England in 1936. She sadly passed away in May of this year, at 95 years of age, but was still writing and illustrating right to the end, in a career that spanned over 50 years. She produced many popular children's stories, but it is the tale of a hungry tiger and the Mog the Cat series for which she is best known.
Discover the magical world of Judith Kerr's books and learn more about the life of their legendary author in this eagerly awaited exhibition.
Recommended for children 0-8 years old.