The Strategists at The Civic
Kristy Stott, Theatre Editor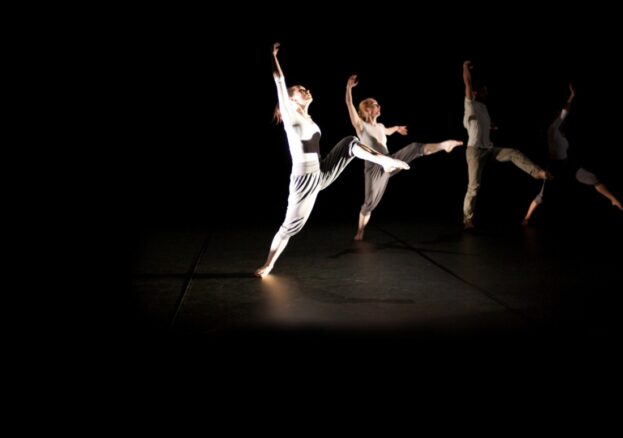 Described by The Stage as 'an exciting, supremely energetic choreographer', Yorkshire choreographer Balbir Singh is not afraid of pushing the boundaries of dance – his pieces are renowned to spill out of traditional theatres and recognised performance spaces. The experimental dance company have taken their performances to ice rinks and swimming pools and even performed dance pieces on bikes. Yes. A BMX to be exact. The Balbir Singh Dance Company are now set to tackle the theme of women's rugby in The Strategists, a brand new dance project commissioned by The Civic.
Rugby has long been seen as the quintessential male sport, however, the culture of rugby today is being transformed by women. The Strategists draws upon real-life experiences and seeks to capture the struggles and discipline, alongside the disappointments and triumphs of being a female rugby player. Ultimately, it is a story of friendships forged by a passion for rugby and the drive to play.
The hidden history of women's rugby is uncovered through an exhilarating fusion of traditional Indian Kathak, contemporary dance and live music. This is not the first time that the Balbir Singh Dance Company have developed a sport-art collaboration with a rugby theme. The company have previously developed Full Contact, which uncovered the hidden history of Rugby League in Northern towns. Champion of the Flatlands was a spectacular creative dance piece combining cycling with a cast of dancers, musicians and UK and Euro champion cyclist Keelan Phillips. The company have also produced water-based dance pieces involving synchronised swimmers, most notably Synchronised for the London 2012 Cultural Olympiad.
With an impressive portfolio of cross-artform collaborations, a company of accomplished dancers and Balbir Singh's innovative and stunning choreography – The Strategists promises to be an interesting synthesis of dance styles and an astonishing fusion of sport and dance.