The Shock of the Future at HOME
Tom Grieve, Cinema Editor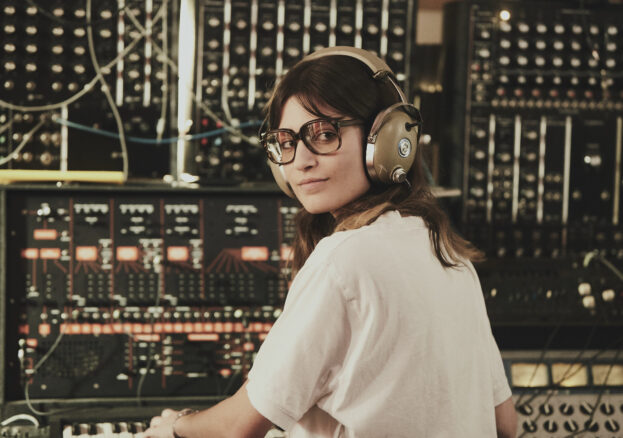 The subject of Marc Collin's directorial debut isn't likely to surprise many. The musician and composer, best known as one of the founders of the band Nouvelle Vague, takes us to Paris, 1978 and the birth of electronic music. Collin keeps things simple, with a small cast and just a couple of locations, choosing to track a day in the life of Ana (Alma Jodorowsky), a pioneering musician looking after a friend's studio-cum-flat. There's a guitar in the corner but Ana hasn't touched it, preferring to work solely with the walls of synthesisers and recording equipment that line the walls.
The Shock of the Future is a film likely to delight analogue freaks, audiophiles and electronic music nerds. Collin struck gold when he visited an amenable synth collector who gave up his well-stocked flat for two weeks of shooting — all the crew had to do was hide the CDs. The location features in most of the film as Ana struggles to finish a piece for an advert as a progression of guests — a lecherous producer, creepy repairman, generous record collector and talented singer — visit ahead of a party she's throwing in order to showcase her music to a big shot exec.
The successes of Collin's film lie in its ability to convey the thrill of discovery and the process of creativity from spark to tangible result. Indeed, the best scene within The Shock of the New lays out the mechanics of songwriting as Ana and a new friend collaborate on a new track in what almost feels like real time. Jodorowsky brings an infectious energy to the endeavour, but she's occasionally let down by a script that calls for a smug rant about how electronic music is the future — we don't need the wink. Overall though, this is a satisfying, fictionalised trip into an emerging scene, one that pays tribute to female pioneers working in a patriarchal industry.