The Little Matchgirl (and Other Happier Tales) at Liverpool Playhouse
Gemma Gibb, Associate Editor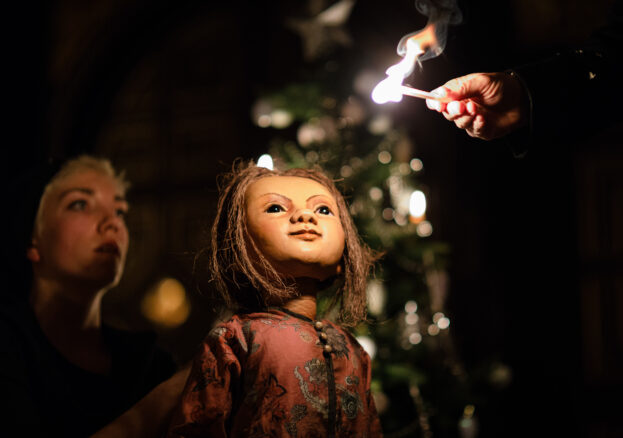 Directed by the indomitable Emma Rice, outgoing Artistic Director of Shakepeare's Globe (and incoming Director of her new theatre company Wise Children), we recommend that kids of adventurous and brave dispositions and most definitely all adults snap up a ticket fast to The Little Matchgirl. Playing to rave reviews at its debut at the Globe, and co-produced by Bristol Old Vic, lucky for us that it now comes to Liverpool as part of a national tour.
This show is a spellbinding box of delights, a tapestry of storytelling of the highest order through music, puppetry and more than a pinch of magic. It reveals powerful and topical truths inspired by Hans Christian Andersen's tales for our times today, woven together and to be witnessed afresh.
Prepare for a whole lot of  Edwardian-style playfulness, hinged around the haunting tale of The Little Match Girl. This vulnerable girl, freezing cold on the streets has comfort every time she strikes a match and Ole Shuteye (from elsewhere in the Andersen canon and complete with troupe of brilliant but calamitous performers) appears to regale her with a story.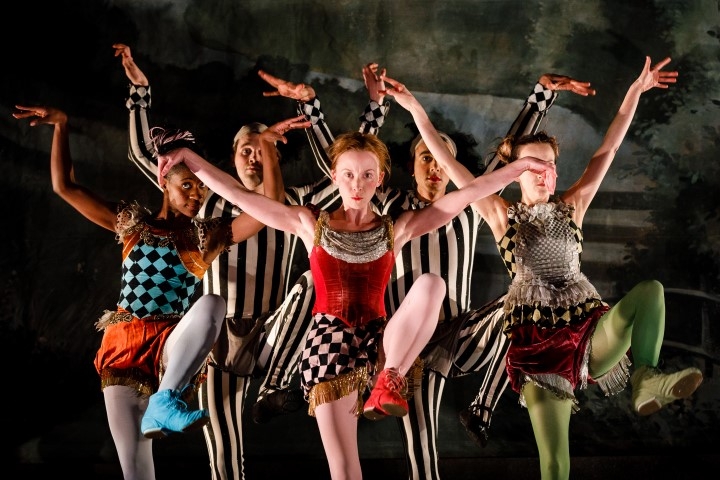 Adventure through masterful retellings of The Princess and the Pea, The Emperor's New Clothes and Thumbelina that are powerfully uncomfortable for all the right reasons. Expect a whole lot of incredible performance and to experience a whole lot of enchantment and joy. Also, the deft reminders of the inequalities of society and the pain of homelessness, snobbery and seeking refuge from war .
The Globe promises to "have you crying with laughter and laughing through tears" while Time Out's accolade is that it is "hilarious and heartbreaking".
Emma Rice says that "when we started talking about The Little Matchgirl, we talked about the refugee crisis, about the corruption of power, about depression in young people and about hope. Big themes and big ideas… just what small people care about and sometimes big ones forget".
We think this is a goosebump show for sure – a rich and uproarious yet complex experience that stays with you for a long time, and that sometimes only theatre can provide.