THE LIGHTS at Bury Art Museum and Sculpture Centre
Maja Lorkowska, Exhibitions Editor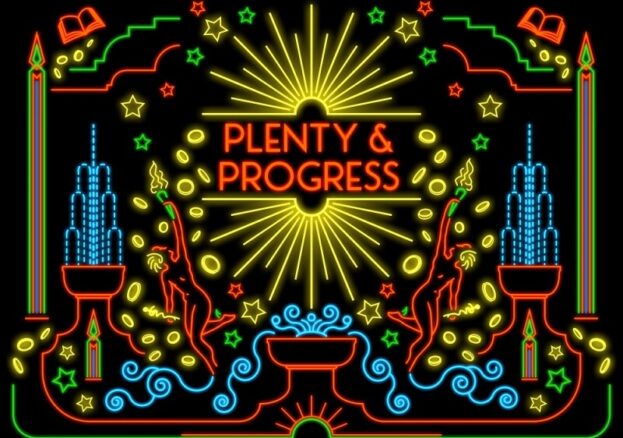 As the days are getting darker, visit Bury Art Museum and see THE LIGHTS, a touring exhibition visiting Bury all the way from Blackpool's Grundy Art Gallery.
The title of the show refers to the Blackpool Illuminations, often referred to locally as simply 'the lights'. Celebrating the input of artists who, quite literally, use light as a medium, the exhibition includes works from the biggest names, like Joseph Kosuth, Tracey Emin and Andrea Buttner.
Grundy Gallery has a growing collection of light-based artworks and while they are a welcome addition to group shows alongside other mediums, an exhibition dedicated to neon and illumination is sure to have an impact.
Visitors might recognise some pieces, like Emin's I know, I know, I know (2022) written in neon, in the artist's recognisable handwriting. Bury Art Gallery has recently held an exhibition of works by disability activist and artist Tony Heaton, and if you've been left wanting more – THE LIGHTS features Heaton's Raspberry Ripple (2018), the two words forming a cross and emanating bring pink light.
The display does not stop at neon though, with artists like Ian Whittlesea and Amy Ellison showing photographs and digital drawings in lightboxes. You'll also see Turner Prize winner Mark Titchner's projection Plenty and progress (2016).
The two galleries already have a long history. The founders of Grundy Art Gallery, John and Cuthbert Grundy, were born and lived in Bury for over 40 years. Indeed, Sir Cuthbert Grundy was a President of the Bury Society of Fine Arts and his bronze bust by John Milliard is on display in the downstairs gallery. It is easy to see then, why the two institutions have a reciprocal relationship – while Bury enjoys THE LIGHTS, Grundy is displaying a Bury Art Gallery loan in the form of two watercolours and 40 intaglio prints by JMW Turner as part of the show Regard the Light.
Perfectly timed to coincide with the season of quickly disappearing daylight, pop in for a dose of brightness, colour and illumination.