The Language of Kindness at HOME
Creative Tourist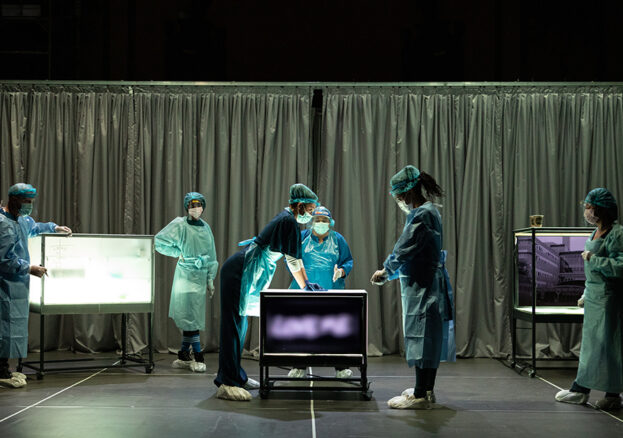 Adapted from Christie Watson's best-selling nursing memoir, The Language of Kindness celebrates a workforce who until recently have been the unsung heroes of the health service.
Directed by Sasha Milavic Davies (The Antipodes, NT; everything that rises must dance, Dance Umbrella) and James Yeatman (There is a Light that Never Goes Out, Royal Exchange; The Kid Stays in the Picture, Royal Court), the show opened in May 2021 at Warwick Arts Centre, before playing at Shoreditch Town Hall and the Assembly Hall Theatre Tunbridge Wells.
Described as "a moving memorial of nursing" by The Guardian, The Language of Kindness is a timely and poignant performance that salutes our NHS.