The Jumper Factory at HOME
Kristy Stott, Theatre Editor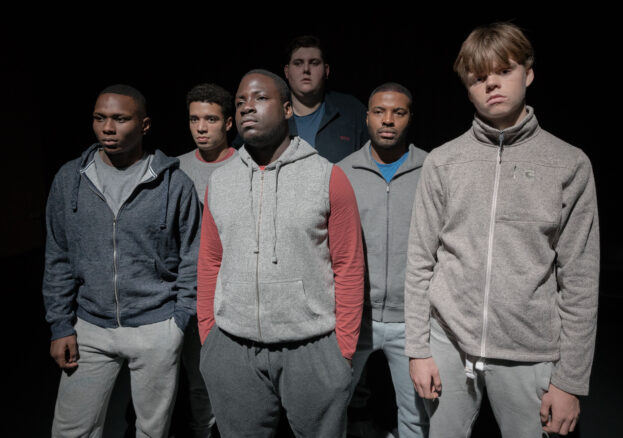 Created in collaboration with inmates at HMP Wandsworth and written by Luke Barnes, The Jumper Factory comes to HOME Manchester this September.
I wait whilst the world carries on, whilst my family grow old, whilst my lovers move on, and I count down the days, and I wait…
A powerful though intimate new play revealing the stories of people behind bars and the resilience that it takes to face a world which moves on without them.
The Jumper Factory is presented by a cast of young men, aged from 18 to 25, whose lives have been affected in some way by the criminal justice system.
Conceived By Young Vic Taking Part and Justin Audibert.