The Hallé: To Glorious John at The Bridgewater Hall
Johnny James, Managing Editor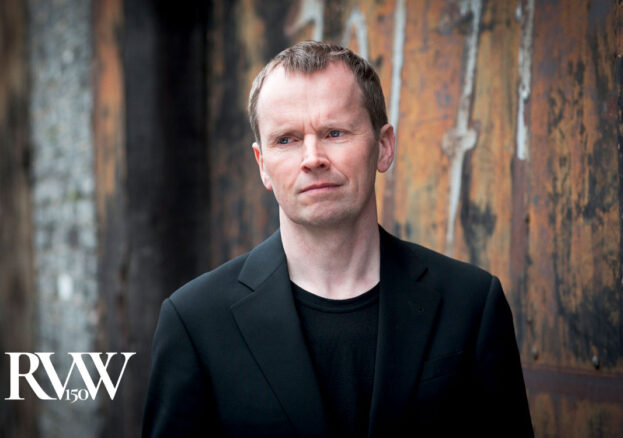 It's the final concert in the Hallé and BBC Philharmonic's joint symphonic cycle celebrating 150 years of Ralph Vaughan Williams, and it's a standout. Not only will we hear the composer's rarely-performed Eighth Symphony, but we'll also be treated to glittering works by three other composers, including Stravinsky's Concerto for piano and wind instruments, for which the Hallé Orchestra and Sir Mark Elder will be joined by pianist Steven Osborne.
From a historical point of view, the Hallé and Vaughan Williams had a strong relationship, particularly when John Barbirolli was the Hallé Music Director. The Eighth – dedicated to 'Glorious John' Barbirolli himself – was the second symphony whose premiere the composer awarded to the orchestra. An inventive work too little known, it's a radiant celebration of pastoralism that defies many conventions: variations without a theme, a scherzo-march for winds only, and a wonderfully lyrical slow movement scored just for strings. The toccata finale, meanwhile, sees the Vaughan Williams – at this point in his eighties – enjoy some unprecedentedly exotic instrumental combinations, calling for "all the 'phones and 'spiels known to the composer". It makes for a heroic close to the work, and the concert.
There's plenty to come before that, though. First, we'll hear Stravinsky's Concerto for piano and wind instruments, in which the Russian composer takes influence from everything from Bach's keyboard partitas to American jazz. Sir Mark Elder describes the outer movements as having "such fun with plenty of cut and thrust" and a slow middle movement of "intimacy and tenderness". Scotland-born Steven Osborne, who was the winner of the 2013 RPS Instrumentalist of the Year, gained critical plaudits for his recording of the work. We can't wait to hear him perform it in the flesh.
The concerto is followed by Till Eulenspiegel, Strauss's virtuoso symphonic poem vividly recounting the misadventures and pranks of the German peasant folk hero, Till Eulenspiege. For a major orchestral work, it might seem an unusually frivolous subject, but that was entirely the point. Many critics, at the time, took pains to attribute lofty spiritual and philosophical properties to music, and composers themselves were fixated on searching, emotionally intense works – with Strauss' himself a leading example. Till Eulenspiegel, a cheeky and light-hearted piece, is the sound of its composer rebelling against such expectations.
Finally, we'll hear Russian-British composer Elena Langer's colourful concert suite from her lauded opera Figaro gets a Divorce – a play on Mozart's comic opera The Marriage of Figaro. If you've ever wondered 'What would the world of Figaro sounds like in the hands of a contemporary composer?', Langer's work is the answer. Sharp with irony and jazz, it caps off a great programme – and a very special cycle – at The Bridgewater Hall.
Full-time students – £3 tickets (£5.50 with booking fees) 
Anyone aged 30 and Under – 15% off the first three prices