The Hallé – The Tsar, The Rock and The Firebird at The Bridgewater Hall
Johnny James, Managing Editor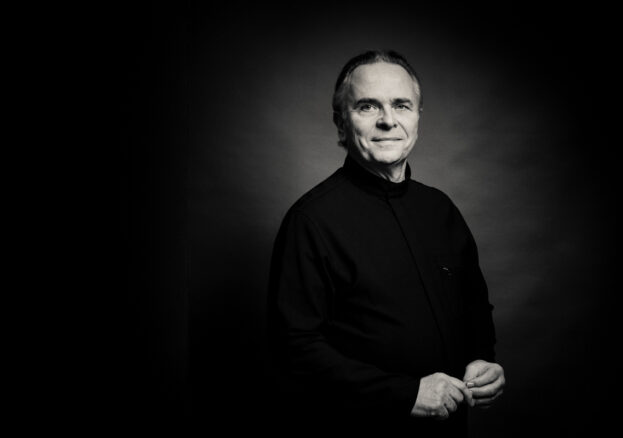 2.15pm and 7pm
For the Hallé's Summer Season finale, Sir Mark Elder leads the orchestra in a spectacular Russian programme, featuring the music of three masters: Rimsky-Korsakov, Rachmaninov and Stravinsky.
Following the Hallé's performance of Petrushka at the start of the season, the music of Igor Stravinsky is again celebrated by the orchestra with the pioneering composer's breakthrough work and first masterpiece, The Firebird. The first of several ground-breaking collaborations between Igor Stravinsky and Serge Diaghilev, head of the Ballets Russes, The Firebird is the ultimate Russian fairytale, drawn from various sources in Russian folklore.
Premiered in Paris in 1910, it was an immediate hit, with the previously unknown Stravinsky's wild orchestral colours and off-beat rhythms taking audiences on a journey unlike any they had previously experienced. The orchestral suites the composer later created were equally popular with symphony audiences. His final 1945 suite is the one we'll be treated to at The Bridgewater Hall.
From student to teacher. Stravinsky's greatest influence was Nikolai Rimsky-Korsakov, a master of harmonic fantasy and orchestral colour whose suite, or 'Little Pictures', from his fairy-tale opera The Tale of Tsar Saltan opens tonight's concert. They are, Sir Mark Elder comments, "full of lovely tunes" and show the composer's "wonderful ear for orchestral colour, and theatricality." Each 'Picture' is a short tone poem, all beginning with the same brass fanfare, as if to say, 'Once upon a time…'.
Bearing a dedication to the ever-influential Rimsky-Korsakov, the final piece in tonight's programme is Rachmaninov's brooding and atmospheric The Rock, which he composed at the tender age of 20. Inspired by both a Mikhail Lermontov poem and a Chekhov short story, this symphonic poem is the first orchestral work – minus piano – that Rachmaninov would publish, and it contains all the seeds of greatness that would later burst into the world in thrilling style.
There will be two opportunities to watch this concert at The Bridgewater Hall on 22nd July – a matinee and an evening performance – with an additional broadcast of the performance available via thehalle.vhx.tv from 29th July.