The Hallé – Schumann's Spring Symphony at The Bridgewater Hall
Johnny James, Managing Editor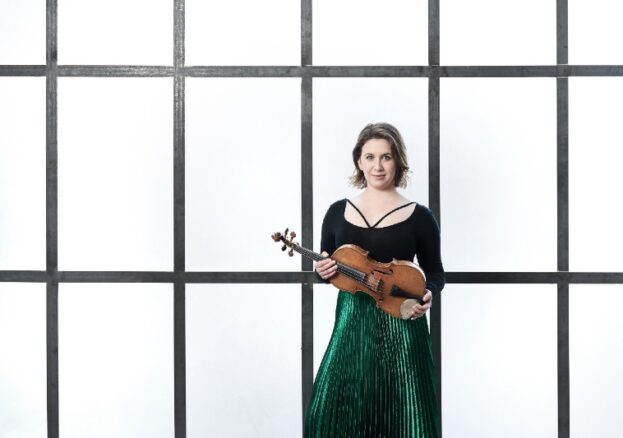 2.15pm and 7pm
Tomáš Hanus, Welsh National Opera's Music Director, conducts the Hallé in a vibrant programme of Schumann, Mendelssohn and Louise Farrenc.
Spring Symphony is the first completed symphonic work by the great German Romantic composer, Robert Schumann. During the 1830s he'd written exclusively for the piano, and his 1840 was spent writing a staggering quantity (168 to be exact) of lieder. By 1841, he felt ready to begin writing for orchestra. And what a beginning his First Symphony represents.
The symphony is quite literally a force of nature. Conjuring the transformative power of the natural world during the spring season, Schumann's orchestral palette is rich and heavy with brass, and he uses it to paint luscious images of new life and possibility. The expressiveness of his melodies, refined during his year of lieder writing, is a standout feature of the symphony, which shines brightly in his catalogue.
It was Mendelssohn who conducted the premiere of Schumann's First Symphony, and it's Mendelssohn who appears alongside it in the programme tonight. This takes us from beginnings to ends, for Violin Concerto was Mendelssohn's last large orchestral work. It's also one of his best, remaining one of the most frequently performed of all violin concerti.
Its popularity was assured as soon as Mendelssohn plucked from the ether the opening bars, which, according to the German composer, constantly ran through his head and gave him no peace until he'd completed the work. Turbulent, lyrical and impassioned, it's a scintillating live piece, which is in great hands with Chloë Hanslip.
Before all of that, we'll hear the dynamic and lyrical Overture No.1 in E minor by the unjustly neglected French composer, Louise Farrenc. A close contemporary of Fanny and Felix Mendelssohn, and admired by Schumann, during her lifetime Farrenc held an international reputation as a gifted composer, concert pianist and teacher; indeed she was the only female professor at the Paris Conservatoire during the whole of the 19th century.
Inspired by Viennese classicism, Farrenc's commanding Overture marries dulcet woodwind melodies with muscular brass writing, while the strings are used as propellers, driving the melodic material on in spritely and exhilarating style. It's an underappreciated work that will provide a dramatic start to this excellent programme at The Bridgewater Hall.