CANCELLED – The Hallé – Puccini's Tragic Geisha at The Bridgewater Hall
Johnny James, Managing Editor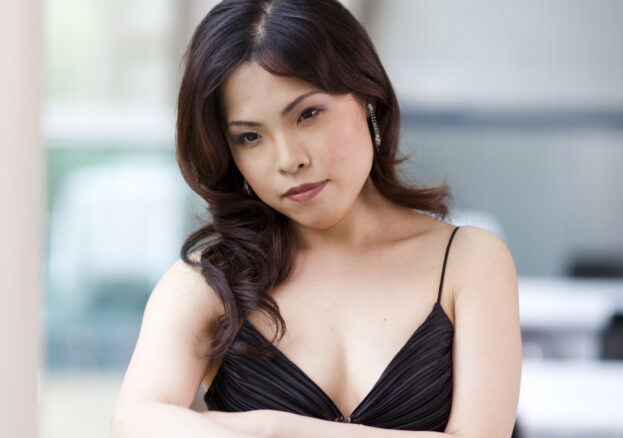 Puccini – Madama Butterfly (complete)
As the Hallé's 2019-20 season reaches its climax, we'll have two opportunities to hear a world-class cast perform Puccini's richly celebrated opera, Madama Butterfly.
As soon as Puccini saw David Belasco's one-act play, Madame Butterfly: A Tragedy of Japan whilst visiting London in 1900, he was instantly struck by its potential for opera. Returning to Italy, the composer immersed himself in the music, religion, customs and language of Japan, before setting about the task. The premiere came in 1904, and whilst it represented a rather rocky start to the opera, further revisions saw it re-emerge as an essential part of the repertoire, where it remains over a century later.
A story of love betrayed, at the heart of Madama Butterfly is the heroine Cio-Cio San (AKA Butterfly), played by Japanese soprano Eri Nakamura. A highly sympathetic character, Cio-Cio San is defined by her gentle exterior and inner resilience. The callous and carefree Pinkerton, meanwhile, is a character we love to hate. Puccini's deeply seductive score brings both to brilliant life, with exotic colour and memorable melodies drawing out the drama in Luigi Illica and Giuseppe Giacosa's libretto. Blending traditional Japanese songs and style with luscious European harmonies and orchestration, the opera features some of Puccini's most miraculous, heart-wrenching music.
At The Bridgewater Hall, it will be conducted by Sir Mark Elder, whose tenure as Music Director has seen the Hallé's opera performances become legendary. He'll be at the helm of both the Hallé Orchestra and the Royal Northern College of Music Opera Chorus, who always shine brightly. The cast, too, is rather special. Eri Nakamura's captivating performances as Cio-Cio San have established her international reputation, whilst the world-class Gwyn Hughes Jones (Pinkerton) and Christopher Purves (Sharpless) also have rich experience in their roles.
With two chances to hear the Hallé bring Puccini's celebrated opera to life, we're expecting great things at The Bridgewater Hall.
The Hallé
Sir Mark Elder – conductor
Royal Northern College of Music Opera Chorus
Eri Nakamura as Cio-Cio San – soprano
Gwyn Hughes Jones as Pinkerton – tenor
Christopher Purves as Sharpless – baritone