The Hallé – Janáček's Glagolitic Mass at The Bridgewater Hall
Johnny James, Managing Editor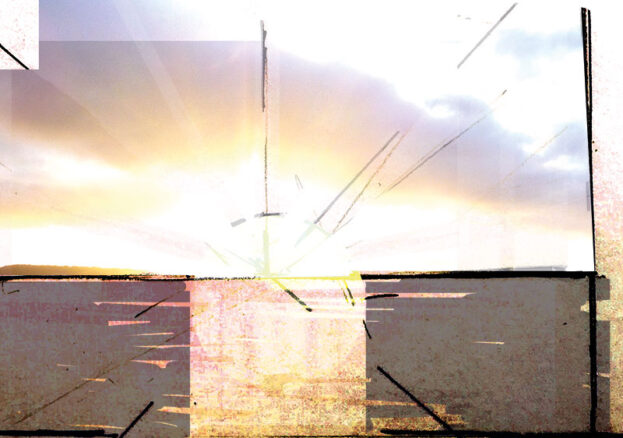 The Glagolitic Mass by Leoš Janáček is one of the twentieth century's finest choral works. Completed by the Czech composer in 1926, it's surprising that this mass came into being at all. Janáček was, after-all, a self-proclaimed atheist. The Glagolitic Mass is a complex affair, however, and whilst its five vocal movements correspond to the Catholic 'Ordinary of the Mass', the music possesses a distinctly pagan quality. From the primal passion of its exultant choruses to the orgiastic frenzy of its instrumental passages, there's a visceral energy underlying all that unfolds. Comparable to Stravinsky's The Rite of Spring, The Glagolitic Mass is thrilling concert music.
Richard Strauss' Also Sprach Zarathustra is also wonderful concert music, and will be performed alongside Janáček's work. Composed in 1896, the piece is a tone poem – a free-form symphonic piece which either tells a story, or, as in this case, suggests the moods of a literary text. Strauss' piece is inspired by Friedrich Nietzsche's philosophical novel of the same name, and is a glorious example of sumptuous orchestral writing. Its striking 'sunrise' opening is very well known, having been popularised by its use in Stanley Kubrick's film 2001: A Space Odyssey. This majestic work will be a great balancer for Janáček's more feverish music.
https://soundcloud.com/thehalle/sets/janacek-glagolitic-mass-concert-playlist
This programme finds a suitable home at The Bridgewater Hall. One reason is that the venue houses a magnificent pipe organ, whose grandeur matches that of Janáček's mass. It is 42 feet high, 45 feet wide, weighs 22 tons, and contains over 5,500 pipes ranging in length from a few inches to 32 feet. The jewel in the crown of this world-class venue, it will be a thrill to hear the wild energy of Janáček's organ solo being channeled through such a powerful instrument. Equally, it will be great to hear Strauss' iconic opener performed in a space as grand as this one.
Conducting this enthralling programme is Edward Gardner. Ever since his tenure as the Hallé's Assistant Conductor, Gardner's career has gone from strength to strength, and in recent years he has reached international stardom. Similarly, both the Hallé Choir and the Hallé Orchestra's performances receive consistent critical acclaim, with The Guardian, for example, recently referring to the choir as "an exceptional chorus at the peak of its form". With that in mind, we greatly look forward to what looks to be one of the concerts of the season.