The Hallé – Beyond The Score: Beethoven's Fateful Blows at The Bridgewater Hall
Johnny James, Managing Editor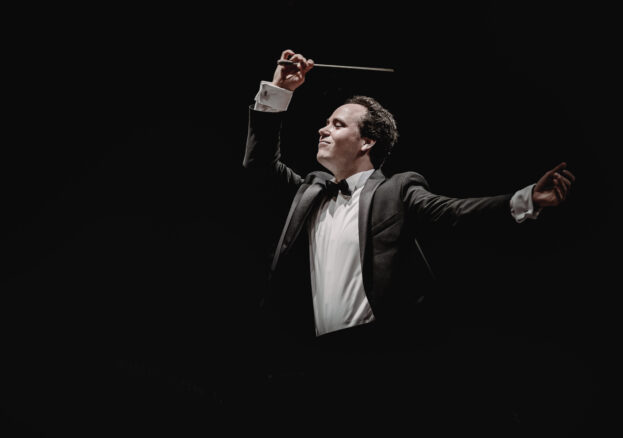 Beethoven – Symphony No. 5
Part of the Hallé/BBC Philharmonic's Beethoven cycle, Beyond the Score® offers concert-goers a breathtaking multimedia experience of Beethoven's iconic Fifth Symphony.
Developed by the Chicago Symphony Orchestra and Creative Director Gerard McBurney, the first half of Beyond the Score: Beethoven's Fateful Blows features a multi-media presentation that explores how Beethoven wrote his Symphony No. 5. Through a combination of video footage, live music, theatre and narration we'll gain a deep insight into the composer's volatile mind, the conditions in Vienna in the early 1800's and the fascinating construction of this remarkable symphony. The actors in Beyond the Score® include Rob Pickavance and Tamzin Griffin.
In the second half, we'll hear a full performance of this work which, according to E.T.A. Hoffmann, "tears the listener irresistibly away into the wonderful spiritual realm of the infinite." Famed for its first four notes and loved for its bold Romanticism, it's in great hands with the fine players of the Hallé, who will be conducted here by young Hungarian Gergely Madaras – named "one to watch" by the Financial Times. He'll bring out both the visceral power and the subtle nuances of the work, which, thanks to the first half of the concert, we'll be empowered to hear.
Happily, there are as many as three opportunities to experience this uniquely insightful concert at The Bridgewater Hall: on the 11 March at 14:15pm, the 12 March at 19:30pm and the 15 March at 16:00pm (the timings of the Hallé's Sunday concerts change this season). What's more, as these concerts are part of the Hallé's Beethoven 250 celebrations, we'll be treated to an additional bonus at the beginning of the programme: Beethoven's Ode to Joy. What more could we ask for?
There are discounted tickets available for students in full-time education and anyone aged 30 or under.
The Hallé
Gergely Madaras – conductor
Gerard McBurney – creative director