The Hallé: Beyond the Score at The Bridgewater Hall
Chris Horkan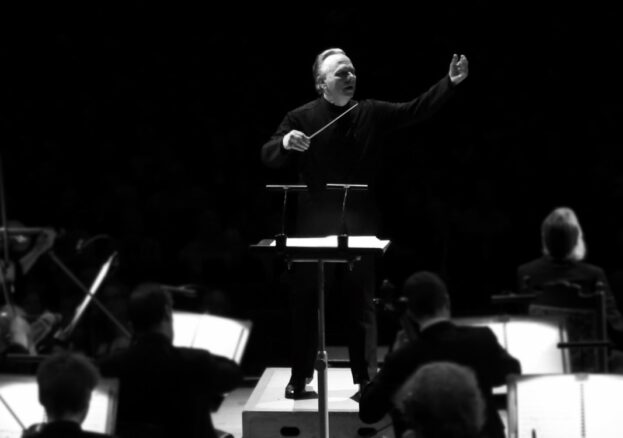 Sir Mark Elder, conductor | Gerard McBurney, creative director
The Hallé takes its audience beyond the score of Shostakovich's Fourth Symphony for this part-dramatisation, part-orchestral performance.
The evening opens by flashing back to 1936, when the Soviet Union's most famous composer returned to his homeland with international acclaim for his opera Lady Macbeth of the Mtsensk District. Within months, his reputation was in tatters, however, thanks in part to anonymous newspaper articles that had condemned his work as an example of evil and anti-Soviet influence. Productions of his popular opera were cancelled, and the massive symphony piece he had been working on was put on hold.
Fast forward 25 years and the Fourth Symphony finally received its world premiere – with Shostakovich commenting at the time: 'In many ways, it seems to me the Fourth is better than the symphonies that came after.'
Beyond the Score provides a dramatisation of these intense political and personal times via multimedia performance – using diaries, letters, prose and poetry, plus documentary films and posters from the time. The second half of the evening will feature a full performance of the Fourth by the Hallé, conducted by Sir Mark Elder.
Starts 7pm.