The Ground Beneath Your Feet at Castlefield Gallery
Sara Jaspan, Exhibitions Editor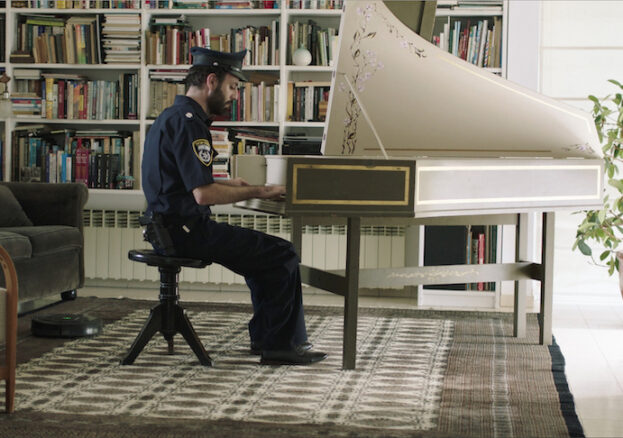 'Uprootedness' has often been cited as a defining condition of modern life. Not so long ago in Britain, it was common to be raised, to marry and to die in the same village in which you were born. Today, such a thought makes the head spin. Whether by choice or not; renting, travel, migration and relocation both within and beyond your country of origin are experiences which shape most people's lives throughout the world and have destabilised notions of home.
We are far from becoming 'global citizens', however. In the context of the international challenges posed by the refugee crisis, rising homelessness, environmental catastrophes and deterritorialised capitalism, nations' borders are tightening and nationalism is on the rise. Formed in response, Castlefield Gallery's latest exhibition, The Ground Beneath Your Feet, brings together work by a group of artists, activists and campaigners with the intention of initiating a more nuanced conversation around multiple geopolitical issues currently dominating our headlines.
Among the pieces selected, Roee Rosen will present the UK premiere of her film The Dust Channel (2016), which draws figurative associations between the dirt that invades a bourgeois Israeli couple's home, the windswept sand of the desert, and asylum seekers held at the 'Holot' detention centre (described by Israeli Prime Minister, Benjamin Netanyahu, as illegal workers attempting to infiltrate the country). Fatherland (2016) and Motherland (2016) by Tulani Hlalo filmically document the artist's journey from the UK where she lives to Bulawayo, Zimbabwe and King Edwards Bay, Tynemouth – the birth place of her parents. And a live performance by Omid Asadi (15 Nov) will explore the musical rituals associated with funerals in the oil rich region of southern Iran.
Oscar Santillan's The Intruder (2015), which sparked controversy when first presented at Copperfield Gallery in London, uses a small stone taken from the 3028 ft summit of Scafell Pike in the Cumbrian Lake District to investigate the cultural categories we place over the natural landscape; ordering features in terms of the highest, deepest, largest and so on. Also drawing upon nature, a new work by Manchester-based artist Jane Lawson will use ideas of 'radical mycology' (relating to the huge systems in which fungi and plants exchange information and nutrients within and between species) to consider how better relationships between humans and countries could be forged. And Michael White will present his demonetised Zimbabwean banknotes series, each bill painted with characters from The Wonderful Wizard of Oz (which allegorises the political, economic and social events of America in the 1890s) in a comment upon the complicated mixture of objective and subjective forces that impact upon a nation's currency.
The Ground Beneath Your Feet will additionally feature a selection of stories and objects donated to the UK's first Museum of Homelessness as part of its State of the Nation Project, which highlights the systemic injustices that continue to contribute towards the current homelessness crisis. And merchandise, campaign material and a screen-printing workshop produced and led by Keep it Complex – a collective of cultural workers who formed during the EU referendum in 2016 – will aim to foster conversations around the links between food, agriculture, migration, feminism and work.
Embracing 'the global complexities of our time', this exhibition looks set to evoke a more conscious awareness to politics of place. Or, put more simply, a greater attention to the ground beneath our feet.