The Future Cries Beneath Our Soil Q&A at HOME
Creative Tourist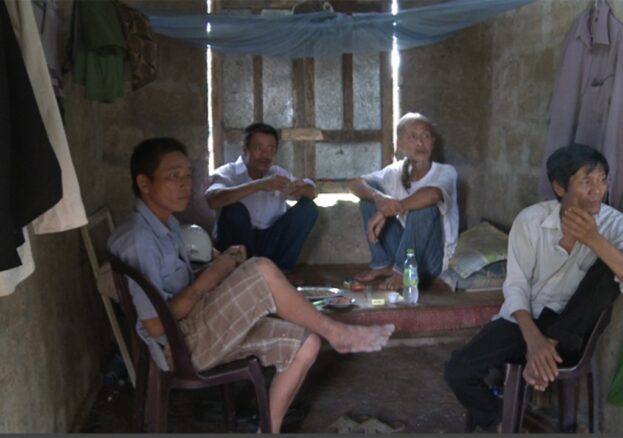 40 years after the end of the Vietnam-American war, explosions still echo through the province of Quang Tri, the bloody historical borderline between North and South Vietnam.
Five men born in Quang Tri and brought up during one of the most violent periods in Vietnamese history spend their days drinking, arguing and singing songs of lost loves, as villagers search the land around for unexploded bombs to sell as scrap metal.
In a windy house without doors, the everyday cycles of these men are transformed in to a poetic portrait of friendship, loss and bitterness.
Winner of the ARKIPEL award for Best Feature at the 2019 Jakarta International Documentary & Experimental Film Festival and Best Director at the Singapore International Film Festival.
This screening includes a post-screening Q&A with director Pham Thu Hang.