The Early films of Hou Hsiao-hsien at HOME
Tom Grieve, Cinema Editor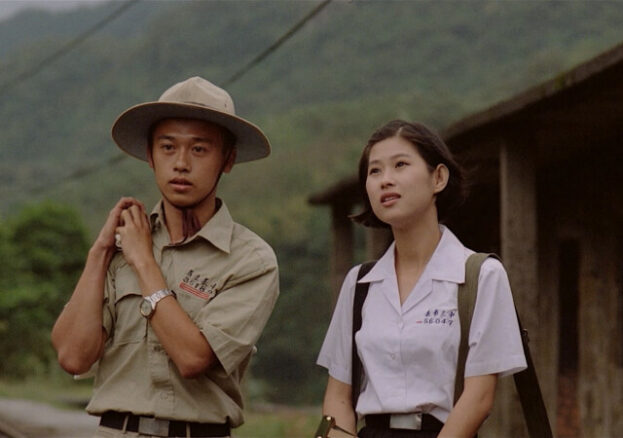 HOME continues to champion Taiwanese cinema with trio of early films from filmmaker Hou Hsiao-hsien this September. Hou is cited alongside Edward Yang as one of the leading figures of the first wave of the New Taiwanese Cinema in the early 1980s, and has established himself as one of contemporary cinema's most critically celebrated filmmakers – so it's exciting to see some of his lesser seen work get a rare big screen outing.
The director is known for his meditative, measured approach to his various subject matter, from the bustling modern metropolis of the Taiwanese capital of Taipei depicted in neon-tinged works such as Daughter of the Nile and Millenium Mambo, to the gorgeously rendered miniature historical epics such as The Puppetmaster and Flowers from Shanghai.
Hou's style has been characterised as austere, or slow, though it is seldom less than transfixing, with an emphasis on ellipses and texture. But that style has developed over years and decades, and viewers can witness that evolution in action across the two directorial efforts HOME have elected to screen.
Showing on Saturday 9 September, 1981's Cheerful Wind is a breezy, lighthearted affair in which an assistant photographer must choose between two men. Meanwhile, Hou's 1986 film Dust in the Wind (Sun 10 Sept) takes us to 1960s Taiwan as high school sweethearts abandon their desolate mining town for the bright lights of Taipei.
As a bonus, HOME has also lined up Taipei Story (Tue 12 Sept), a masterful collaboration between three of the most significant figures of the New Taiwan Cinema movement: Edward Yang, Chu Tʻien-wen and Hou Hsiao-hsien. Directed by Yang from a script by Chu and Hou, the film explores the opposing pulls of modernity and tradition, and is also notable for Hou's appearance as the male lead, starring opposite singer Tsai Chin.