The Death of Louis XIV at HOME
Tom Grieve, Cinema Editor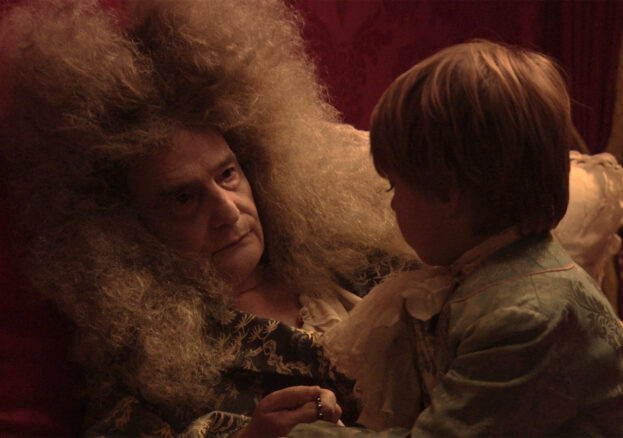 "Onwards" proclaims Jean-Pierre Léaud's King Louis XIV seconds before the title card of Albert Serra's latest film appears onscreen. The opening moments, it turns out, are the only ones set outside of the soft, palatial surroundings of Versailles. As the title card indicates, Serra concerns himself almost entirely with the king's death, in a claustrophobic work that gradually teases out the pain and fuss that surrounded the unglamourous, decay-ridden final days of France's longest serving monarch.
Cinephiles have watched Jean-Pierre Léaud grow up on screen – from his early performances in French New Wave masterpieces such as Francois Truffaut's Antoine Doinel series, through to recent turns in films by modern auteurs such as Olivier Assayas, Tsai Ming-Liang and now Serra – and there is something distressing about watching one of the icons of cinema die a protracted death on screen at a time when the medium itself seems so precariously placed. Meta-textual musings aside, the actor is magnificent here, with a mannered performance that's rich and heavy with the history and absurd majesty of the French monarchy.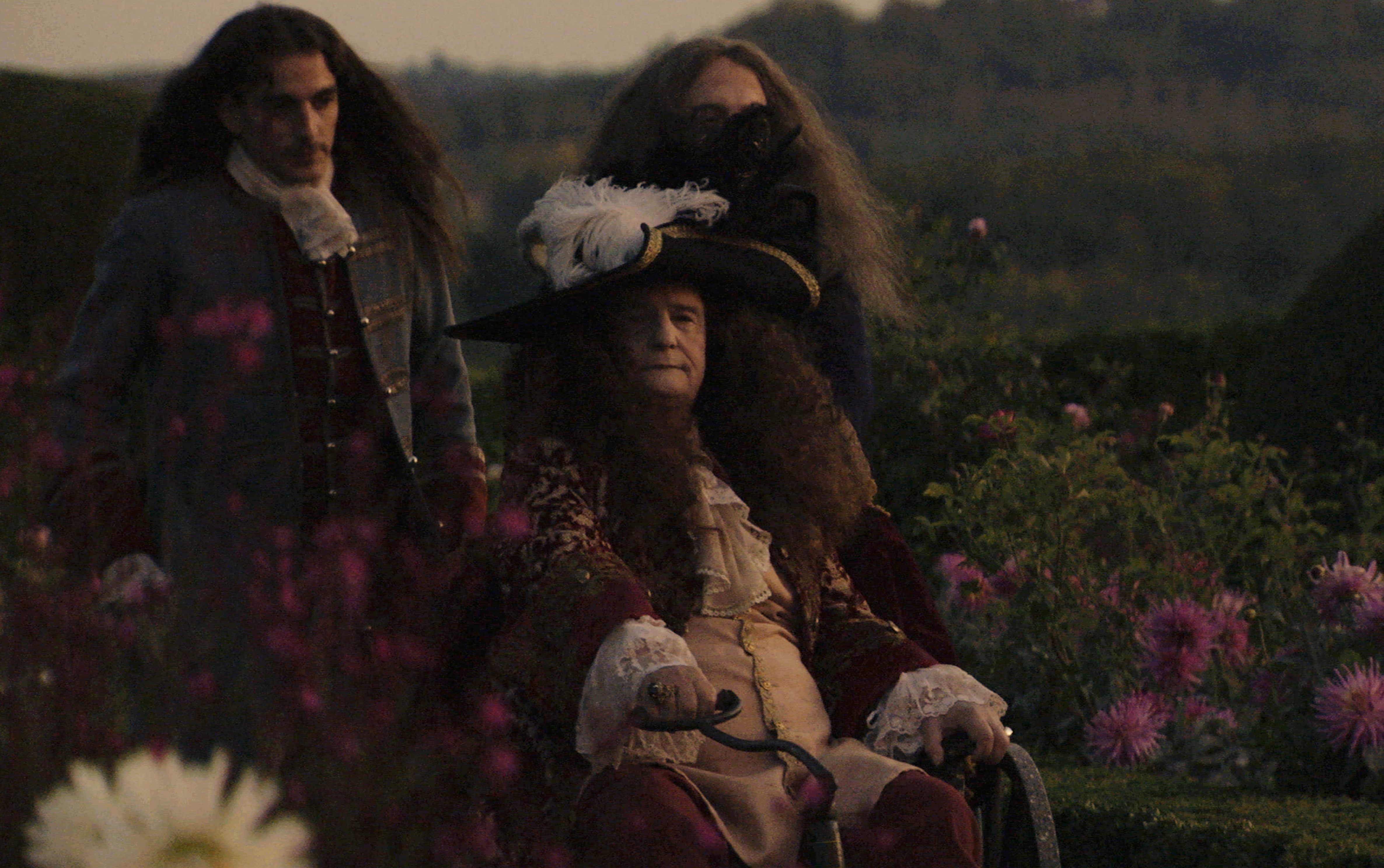 Catalan auteur Albert Serra has made a habit of producing unconventional films about historical figures, both real and fictional. In Birdsong he turns the three wise men into bumbling figures of farce on their way to meet baby Jesus, whilst The Story of My Death imagines a meeting of minds between Count Dracula and Casanova. As with those films, The Death of Louis XIV finds room for humour – Léaud's desperate screams for water are comically undercut when he refuses the drink offered to him because it isn't delivered in a crystal glass – whilst remaining, on the whole, a somber, contemplative affair.
Death of course is the great leveller, and Serra's film is empathetic in its portrayal of the sickly Sun King's slow fate. The film is constructed entirely of painterly compositions, with the pale face and grey hair of Léaud's Louis surrounded by soft red and gold furnishings which are, in turn, further adorned by flickering candlelight. But from the luxurious surroundings, there is also an overwhelming sense of a sickness; a putrid stench that almost wafts out from the screen as countless self-interested doctors, advisors and desperate cranks huddle around their gangrenous patient.
With much of mainstream cinema populated with cheap lives and disposable characters, Serra's deathbed drama is a mournful, vivid and deeply rewarding experience. We're subject to quick, non-resonant deaths onscreen so often that it's striking to bear witness to actual decay. The Death of Louis XIV is extraordinary as a slow, intimate zoom on the ending of a life; a quiet, big screen imagining of the most private moments of one of history's largest public figures.