The David Gibb Big Band at the Stoller Hall
Shekina Rose, Families Editor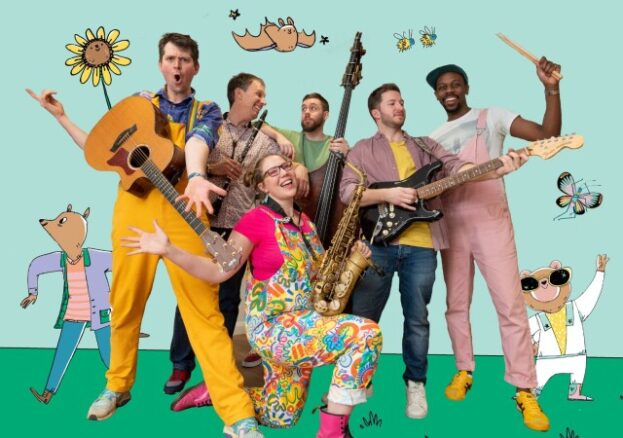 Step right up and get ready for a rollicking, toe-tapping adventure with none other than the sensational David Gibb and his incredible band at The David Gibb Big Band at the Stoller Hall on taking place smack bang in the middle of half term on Wednesday 25 October. Dive headfirst into the fantastical world of David's vivid imagination, where laughter and music know no bounds.
In this family favourite extravaganza, David and his band will whisk you away on a musical journey like no other. Picture this: mischievous wolves prowling the school corridors, sunflowers that reach up right to the stars, and teddy bears grooving their paws off at the wildest disco you've ever seen!
And you'll be grooving too! Get ready to be part of the action in this performance, because David's songwriting is a kaleidoscope of musical influences and genres. Jazz, folk, reggae, and rock 'n' roll that all meld together in a musical fusion to make your head spin (in a good way!),  David's songs, with their timeless appeal, will have you swaying and singing along in no time. It doesn't matter if you're a grownup, a child, or somewhere in between – this show is designed for everyone.
Expect groovy beats that'll have your feet itching to dance, funky keys that'll make you want to jam, slick bass lines that'll get you grooving, and chiming guitars that'll send shivers down your spine! Grab your dancing shoes and your widest smile because David Gibb and his fabulous band are here to show you a fantastic, fun-filled time leaving you with musical memories to last forever.