The Clay Pit at The China Hall, former Spode factory in Stoke-on-Trent
Sara Jaspan, Exhibitions Editor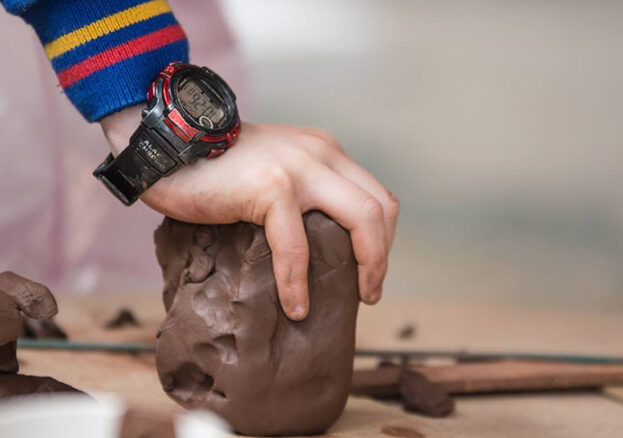 One of the great joys of clay is its hands-on accessibility. Surrounded by so many inspiring examples of the creative potential the material has to offer, visitors to BCB 2017 will also have the opportunity to experiment themselves. Equipped with oversized tools, the Clay Pit will take the form of an interactive communal space in The China Hall at the former Spode factory where anyone can have a play with the satisfyingly tactile stuff, or engage in one of the interactive workshops or programmed events that will be held over the course of the festival.
The project aims to harness clay's potential to not only stimulate the senses, but also encourage learning and creativity. It is supported by the Ceramics and its Dimensions project, which brings together museums, universities and research institutes across Europe to explore the past, present and future of ceramics.
The Clay Pit is at the heart of an action-packed programme of special events for families at BCB 2017. At The China Hall, this  also includes Super Saturdays which are full of artist-led, clay-based adventure and also the opportunity for young potters aged 8 and over to make a clay book for the Knowledge is Power installation. Events across the city during the festival include a family walking trail and throng of creative happenings at The Potteries Museum and Art Gallery, Stoke-on-Trent City Central Library, Emma Bridgewater Factory, Middleport Pottery, The World of Wedgwood and Gladstone Pottery Museum.