The Chronarium Sleep Lab at Manchester Arndale
Polly Checkland Harding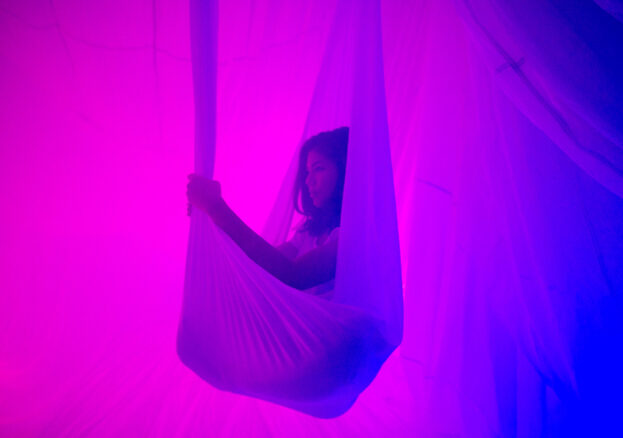 If you're anything like me, you will – at some point in your life – have fallen asleep in the cinema, theatre, in class, on trains and even standing up (on a wobble board, trying to read for yet another essay…no? Just me?). What you might not have done is to fall asleep in a shopping centre. And, to be fair, it's not something that would be all that appealing as a prospect – until now.
As part of Manchester Science Festival 2016, part of the Manchester Arndale will be transformed into an extraordinary sleep laboratory, festooned with hanging swings in which you can lie and reach a state of deep relaxation. The Chronarium, which is part science experiment and part art installation, is designed by artists Rachel Wingfield and Mathias Gmachi from London-based spatial laboratory Loop.ph; this outing marks the UK premiere of the installation. Inside, the atmosphere has been designed to help reset people's circadian rhythm – the internal 24-hour clock that governs humans' sleep patterns.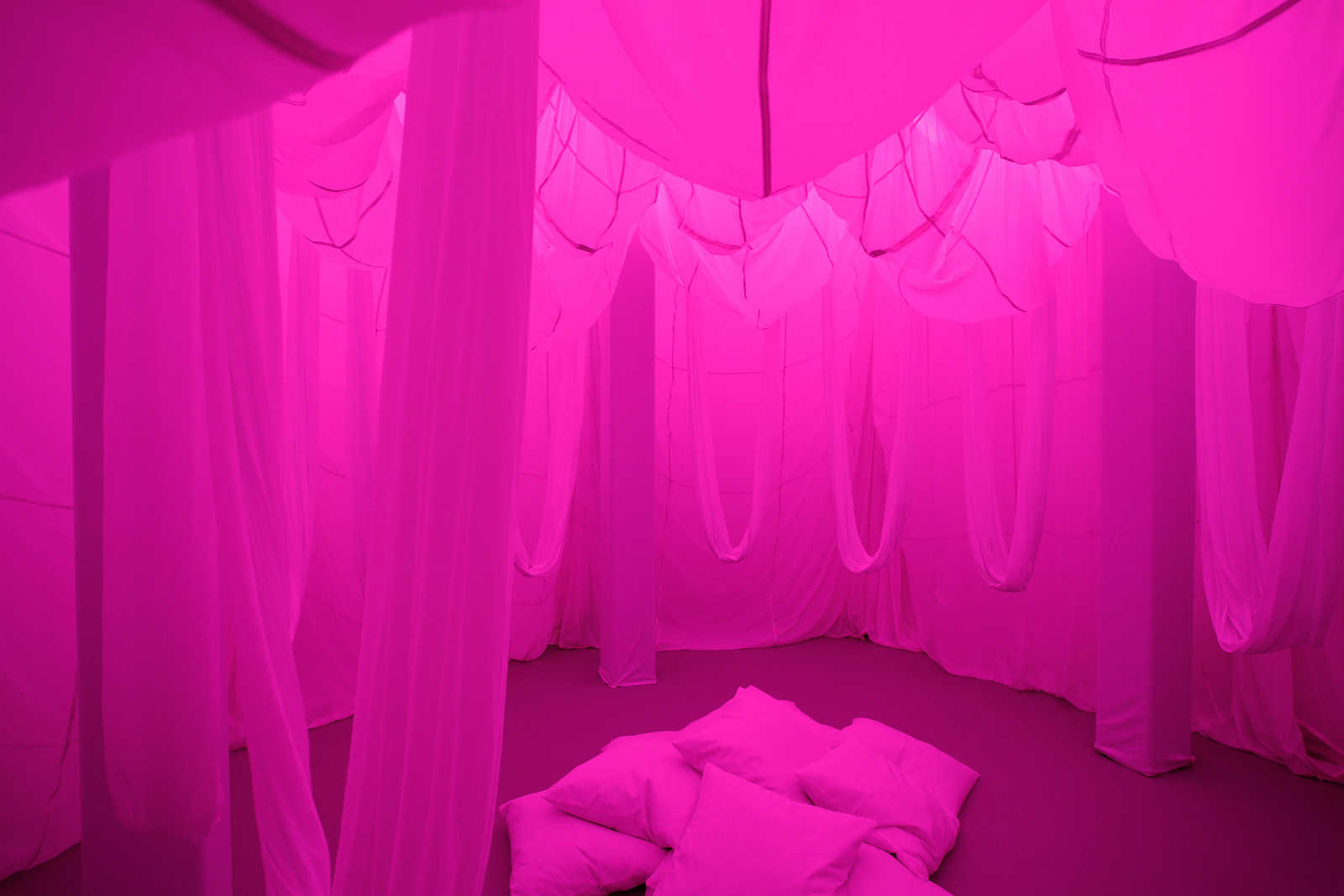 Loop.ph worked with leading sleep scientist Vikki Revell to understand the best environment to stimulate improved sleep. The result is a soundtrack by award-winning composer Anna Meredith that includes 'pink noise', a low frequency sound that has been shown to induce more restful sleep – and, according to Revell, has been linked to improved memory. Meredith's piece also includes binaural beats, which can induce the low brainwave frequencies associated with sleep. The music will be accompanied by shifting light states, ranging through the visible spectrum to complete darkness, designed to take people from a waking state into deep relaxation.
Originally commissioned by FutureEverything, The Chronarium had a fully booked run at the festival's outing in Singapore in 2015. Book now for a chance to be coddled to sleep in a shopping centre.