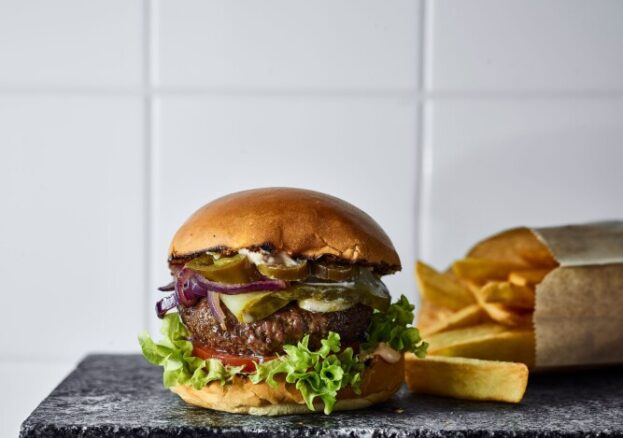 The competitive socialising venue Urban Playground is a new addition to Manchester this summer. Located on the top floor of the Arndale, inside you'll find The Cube Live, tech-infused crazy golf and the first UK branch of the award-winning international burger brand The Butcher.
With sites in Amsterdam, Berlin and Ibiza, The Butcher serves up "the best bloody burgers" made from the highest quality Aberdeen Angus beef, fresh vegetables, and their signature Butcher sauce, all wrapped up in a homemade bun.
Despite the name, they even have something for vegetarians and vegans
Its "haute couture" take on fast food sees a selection of the burgers served with premium ingredients such as baba ganoush, avocado and even truffle, with each patty shaped by hand daily to achieve the highest quality.
But beef isn't all that's on the menu. Burgers are available made from lamb, cod or chicken if you fancy bending the definition of burger to your will. Despite the name, they even have something for the vegetarians with their deep-fried mashed chickpea burger "The Veggie Delight" and even a vegan option with their plant-based burger "All Leaf No Beef".
Drinkwise, they'll be serving up a range of signature milkshakes from cookies & cream to the boozy dark rum 'n chocolate and a wide array of beers, wines, spirits, cocktails and, of course, soft drinks to help quench the thirst from all that putting and shouting at your friends.
If you're a burger aficionado, book yourself in for a session with The Butcher to see how it should be done.