The Cherry Orchard at HOME
Creative Tourist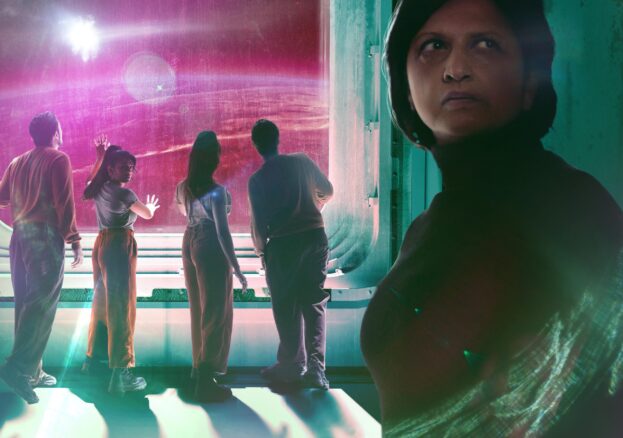 BAFTA-nominated writer Vinay Patel reimagines The Cherry Orchard for 2022 and beyond, in a world-premiere production directed by James Macdonald.
This radical new sci-fi retelling of Chekhov's bittersweet play is set in space. The characters relocated to a spacecraft travelling a billion miles away from Earth.
Like their ancestors before them, the crew were born on this ship and this life is all they've ever known. However, when the crew spot a planet close by, in a habitable zone, difficult questions regarding their future arise. Will they leap into a new destiny, or stay stuck with the journey they know forever?
This is a HOME Manchester, The Yard Theatre and ETT and co-production.