The Believers Are But Brothers at HOME
Kristy Stott, Theatre Editor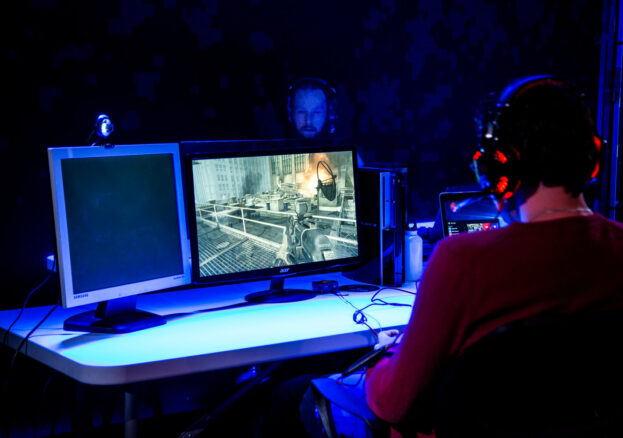 Javaad Alipoor returns to HOME Manchester this November with The Believers Are But Brothers. Originally co-commissioned by HOME, the show was first performed in Manchester in 2017 before touring internationally and collecting a host of awards, including the Scotsman Fringe First Award.
Created by Alipoor and co-directed by Kirsty Housley, The Believers Are But Brothers uses WhatsApp to take audiences on a journey into a world of fantasy, violence and radicalisation.
Old orders are collapsing, from the post-colonial nation-states of the Middle East, to the EU and the American election. And through everything, tech-savvy and bloodthirsty groups run through European drawn borderlines.
Meanwhile, a generation of young men, find themselves burning with resentment, without the money, power and sex they think they deserve; this crisis of masculinity leads them on a journey into an online world of fantasy, violence and reality.
Javaad Alipoor spent time exploring how ISIS and the alt-right radicalise online. Extraordinary and fascinating, The Believers are but Brothers tells the story through documentary, interactivity and fiction.
For this interactive performance, audiences will be required to join a WhatsApp group so make sure that you arrive with a good amount of charge on your phone.
Curious? We certainly are.