The Albesila Luminarium – Architects of Air at The Piece Hall
Gemma Gibb, Associate Editor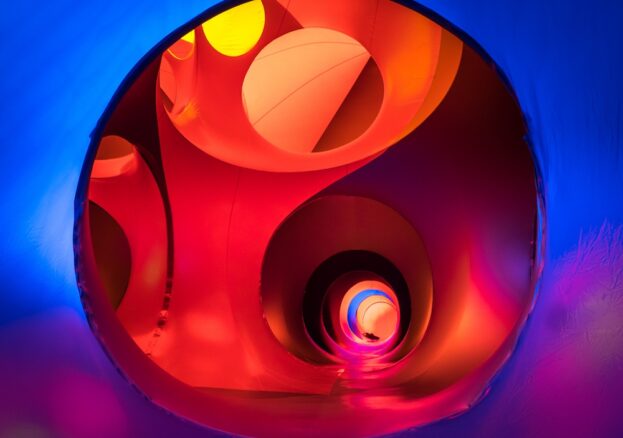 Be among the first in the UK to experience the newest monumental structure from Nottingham based Architects of Air who create unforgettable, large-scale walk in "luminaria" around the world.
Part of The Piece Hall's Welcome opening festival, walk through an air lock into this peaceful inflatable, artistic experience and pneumatic structure which are renowned for being "a sanctuary for the senses".  Become immersed in a kaleidoscope of changing colour and light.
The Luminarium are incredible technical feats of artistic design and engineering inspired by nature, geometry, Gothic cathedrals, Islamic architecture and architectural innovators such as Gaudi. It's an unforgettable, cathedral-like multi-sensory experience which is different at all times of the day depending on the altering daylight.
The new Albesila structure promises all the signature magical traits of earlier Luminaria such as a maze of interconnected paths, 27 stunning domed areas of complete immersion in different colours and geometric patterns inspired by Islamic art leading to a magnificent Main Dome "where an intricate weave of illuminated seams creates a constellation of stars spiralling upward to the heavens".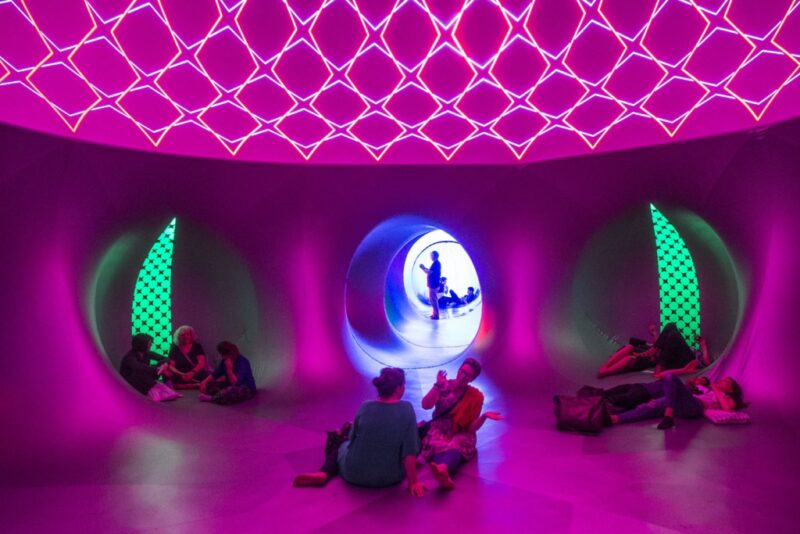 The joy of visiting this incredible structure (apart from the gazllions of stunning photos you will take) is being able to take it at your own pace – go mad exploring every nook and cranny, find a favourite spot to sit back, relax and contemplate the universe,  play the most visually stunning game of hide and seek you will ever experience, or take a few moments to reflect and bathe in the stunning light.
We love that afterwards you can continue your architectural adventures from a different perspective in the Grade 1 listed Georgian colonnades of the newly restored Piece Hall.