The 14 Amazons at HOME
Creative Tourist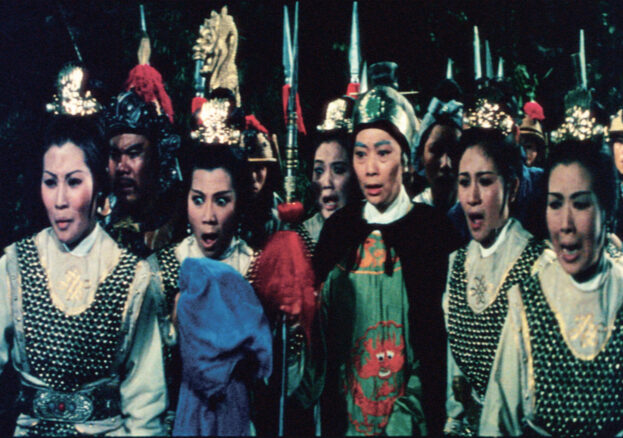 Epic in scale, this Shaw Brothers sword-fighting film showcases a number of the studio's top female actors in leading roles. After General Yang and many of his male followers are ambushed and killed, his widow leads those left behind to seek revenge.
Having made her name in hugely popular films of Chinese Operas, Ivy Ling Po who plays the general's widow was already a major star when she came to appear in The 14 Amazons. Her co-star, playing his son, Lily Ho was a major new talent within the Hong Kong film industry of the period. Together they made up the main selling points of this sumptuous film.
For their work on the film Cheng Kang won Best Director and Lisa Wu Best Supporting Actress at the 1973 Golden Horse awards, while Lily Ho was given the award for Outstanding Female Lead Performance at the 1973 Asian Film festival in Tokyo.