That's What She Said at Tribeca
Sarah-Clare Conlon, Literature Editor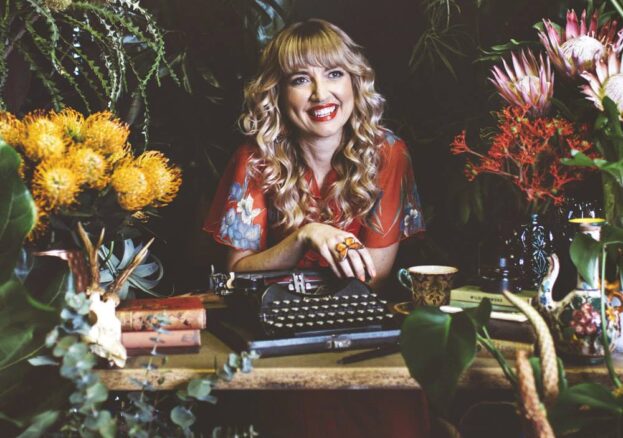 Showcasing the best new writing and performance by women, and featuring iconic and emerging authors with a mix of performance, poetry, storytelling, slam and more, Saboteur Award shortlistee That's What She Said has enjoyed a sell-out run at the Edinburgh Fringe, has presented an International Women's Day special at the Royal Albert Hall and has been called "the biggest spoken word night in London for women" by the Evening Standard. The night (from the team behind the For Books' Sake website, workshops and beyond) has also been enjoying some packed houses in Manchester recently – and this is your last chance to catch it before a summer break. Don't worry, it'll be back in September, but for this July outing TWSS has just announced what is shaping up to be its best all-female line-up yet, with two of the three headliners Holly Ringland and Rosie Garland.
Holly has just got back from her native Australia where she's been promoting her debut novel – and job well done, because it's now a number-one bestseller on lists Down Under! The Lost Flowers of Alice Hart has already sold in 20 territories and is out here at the end of June with Pan Macmillan. Holly now lives between the UK and Australia, having moved to England in 2009 to study – she is a graduate of the Creative Writing Masters programme at the University of Manchester. Her essays and short fiction have been published in various anthologies and literary journals, and The Lost Flowers of Alice Hart has been described as "the most enchanting novel of 2018", while Jenn Ashworth calls it "a complex, literary debut".
Award-winning Rosie is a novelist, poet and singer, and "literary hero", according to The Skinny (and we won't argue). She is the author of three HarperCollins-published novels The Night Brother (just out on paperback), Vixen and The Palace of Curiosities, and six solo poetry collections – the most recent, As in Judy, is published by Flapjack Press. Apples & Snakes calls her "one of the country's finest performance poets" and, to prove it, she is the winner of the DaDa Award for Performance Artist of the Year and the Diva Award for Solo Performer, and she has a Poetry Award from the People's Café, New York. Rosie will also be appearing at TWSS's Edinburgh Fringe 2018 stint on 16 August at the Scottish Poetry Library, alongside Jenny Lindsay and Claire Askew.
We'll let you know about the third headliner for the Manchester gig as soon as we hear, plus don't forget That's What She Said also features an open mic section – if that's not value for money, we don't know what is.